Positive Outcomes from our Autism Schools
Many of our students leave our autism schools with a range of qualifications, including GCSEs, BTECs and other nationally recognised awards including NOCN, NCFE and ASDAN*. However, we also recognise that academic skills can vary and we like to celebrate success at every opportunity, recognising that achievements for our students can present themselves in many forms. 
Read about some of our Student Journeys here.
See the latest School Outcomes here.
Feedback from parents and students
"A huge thank you and well done to the staff at The Cambian Group for the unbelievable care, support, compassion and dedication they are showing to young people who are isolated away from their families at specialist residential settings.
As one of the parents who is 200 miles away from my child at a Cambian School, I am comforted by the level of commitment they have to everything they're known for, which is really alleviating a lot of my concerns (I'm still beside myself with worry but my child is in the BEST place)."
Parent
"Our son keeps coming out of school covered in mud from head to toe. I'm having to wash his uniform every day! Yesterday his hands were covered in pen and his hair was a mess! I never had this trouble at his last school! He has been absolutely immaculate for the last 5yrs previous to coming to your school. Sometimes his uniform would last all week without being cleaned! He's a mess lately AND I ABSOLUTELY LOVE IT! Windswept, rosy cheeked, chatty and smiling, vs pale, withdrawn, misunderstood and immaculate! I'll happily wash away!
Thank you to you and your marvellous team."
Parent
"The dedication of all staff, the hard work and care they have given our son, since arriving at Potterspury Lodge, has been outstanding, and certainly has improved his outlook on life, and a positive approach to his future at College. Though he still lacks self esteem in himself, his achievements in overcoming the self loathing, becoming creative in music and the arts and actually enjoying the school environment has been astounding. Well done to everyone."
Parent
A Letter from a Student
A student at one of our Autism provisions explains brilliantly how her school has produced a range of positive changes for her both socially and academically.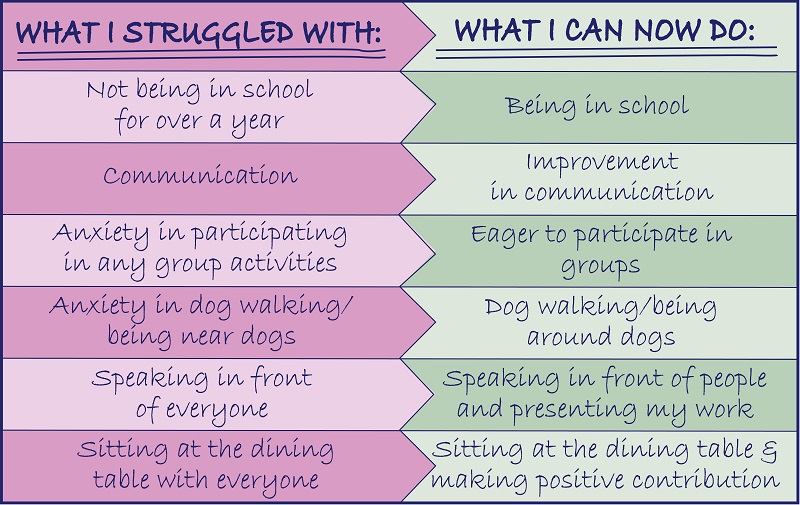 *NOCN: The National Open College Network - an awarding organisation that offer regulated vocational and technical qualifications and apprenticeships.
NCFE: Northern Council for Further Education - an awarding organisation recognised by qualification regulators that offer qualifications that range from Entry Level up to Level 7 in both vocational and academic courses.
ASDAN: Award Scheme Development and Accreditation Network - provides curriculum programmes and qualifications to help young people develop knowledge and skills for learning, work and life.
Student Journeys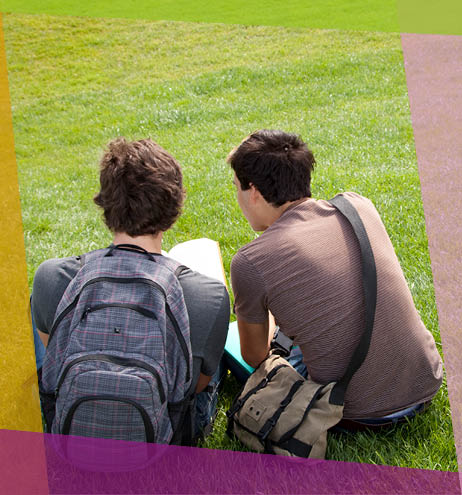 "He worried about how he was different to others and how others viewed him but with a consistent team of supporters behind him, John learnt to trust others and discover his potential."
John's Story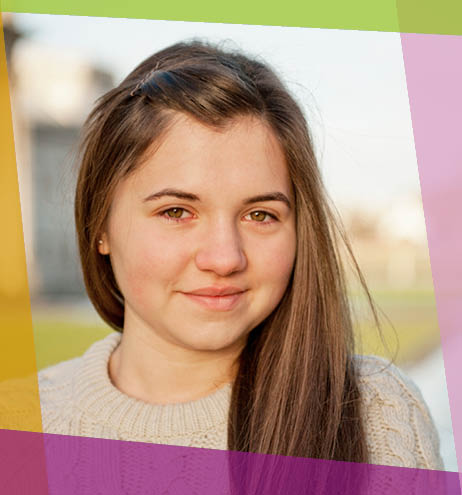 "Libby had sensory issues which meant accessing learning in a mainstream environment was challenging for her. She is now in her first year of her GCSEs."
Libby's Story
About Us
Cambian is one of the largest providers of specialist education and behavioural health services for children. Our provisions provide support and care for children and young people between the ages of 7-19 with a range of difficulties and special educational needs, including Autism. 
We work with a majority of local authorities in England and Wales and provide support for children across the UK.