On Friday 27th May, before the end of the school term, students and staff celebrated the Queen's Jubilee in style with a novelty GHS Wimbledon Tennis Tournament.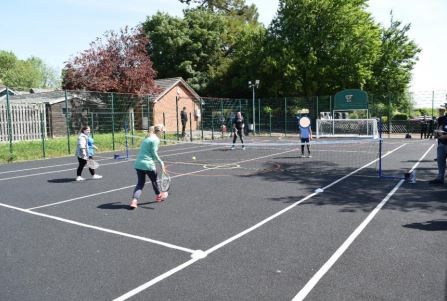 Short mini tennis matches were organised where students and staff together played some very competitive doubles matches. We experienced and amazing, sunny atmosphere during break and lunch time with a great support from staff and students that joined the tournament and spectated the sporting event.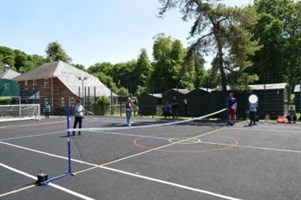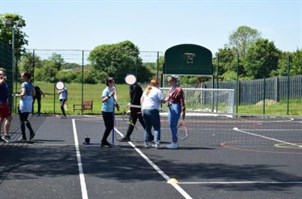 Agnieszka and Henry vs George and Buddy displayed a solid level of tennis, turning up deservedly in the final. With a really exciting final match that we had on the MUGA with endless rallies, ending with Agnieszka and Henry winning with a victory of 10-6.
A fantastic atmosphere that we lived from the morning through to the afternoon, closing up the term in a festive and sportive manner.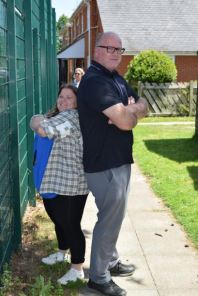 Well done everyone for your efforts, you all done an amazing job!