Covid-19 Update: Our schools and colleges are operating aligned to the latest Government Covid-19 guidance. As with the wider population, we are working alongside the ongoing challenges of Covid-19 and we will keep parents and carers fully informed of any local infection spikes that may impact our schools.
We are grateful for the continued support from families and carers at this time through what continues to be an extraordinary challenging time for everyone.
➜ Remote Education Policy – click here
Cambian Spring Hill School
Prospectus | Policies | Testimonials | News | Enquiries
Palace Road, Ripon, North Yorkshire, HG4 3HN (Map)
Phone: 01765 603320
➜ Cambian Spring Hill School Prospectus (Under Review)
Cambian Spring Hill School is a 38 and 52 week mixed-gender residential and day school for children and young people aged 8-19 with a diagnosis of Autism Spectrum Disorder and other related conditions. We support children and young people with a wide range of learning difficulties including those with behavioural, social, emotional, mental health and communication disorders.
We offer access to the National Curriculum using modified or differentiated programmes of study where appropriate, depending on the needs of the individual. The School includes primary, secondary and post-16 provisions. In Key Stage 4 and post-16, we provide vocational curriculum and further education and training opportunities depending upon the individual's long term career aims. We can offer a range of qualifications including AQA GCSEs, Pearson BTECs, Functional Skills, Ascentis Entry Level Awards (Stepping Stones), LIBF LiFE Certificates, AQA Unit Awards and various short courses.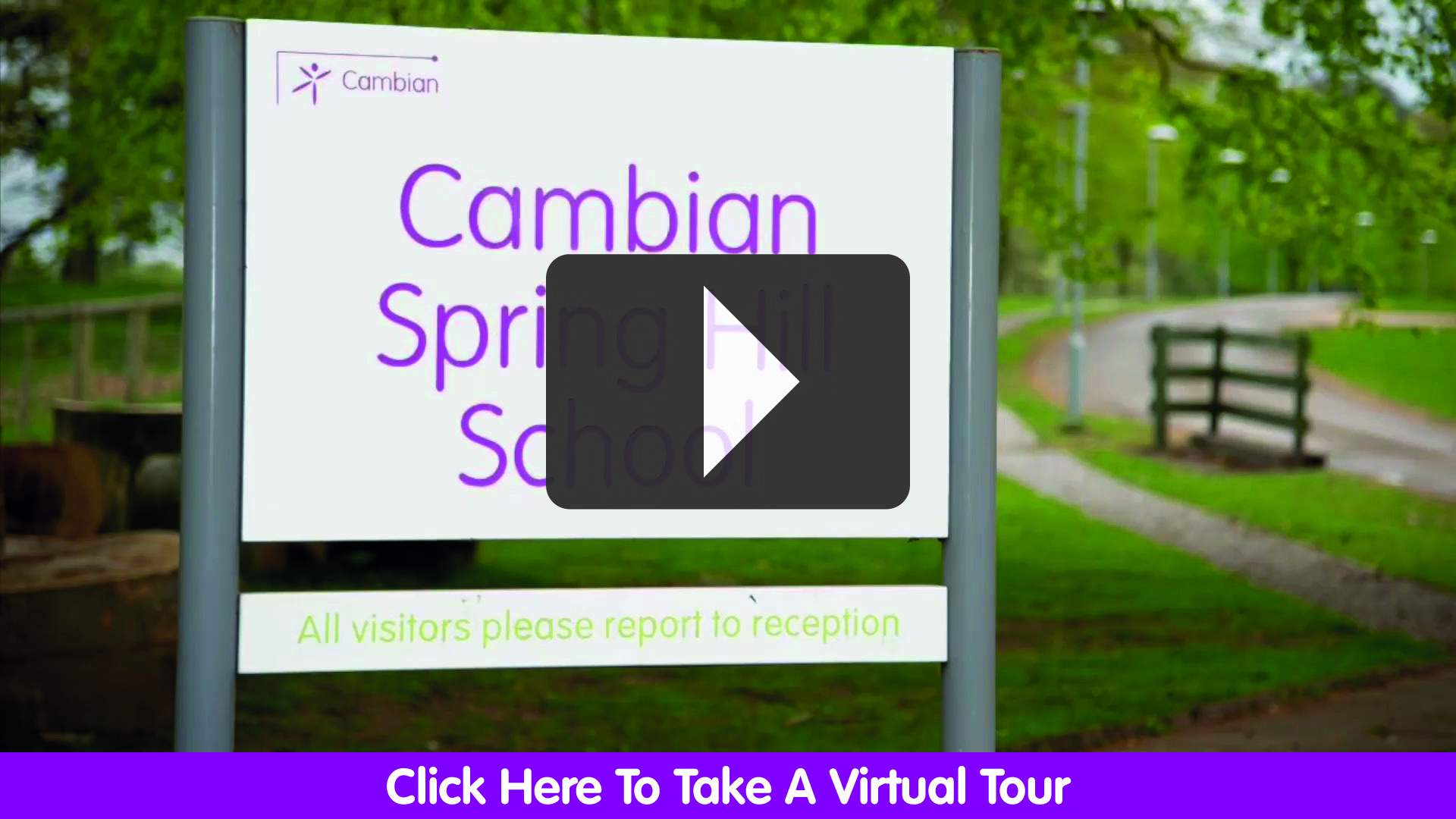 Access to the local community is an important part of the students' development and integration with employers and other community groups is positively promoted. Extensive use is made of local recreational facilities to facilitate engagement in various leisure activities.
Drawing upon our proven expertise in specialist education and 24-hour care, we focus on the development of personal, social, communication and independence skills. The residential accommodation is furbished to a high standard and provides a safe environment for children to live in. The care staff are all highly trained and experienced. The multi-disciplinary teams and high staff ratios ensure intensive individual support.
Student Profile
May have one or more of the following:
•  Mixed gender, ages 8-19
•  Primary diagnosis of Autism
•  Complex needs
•  Challenging behaviour
•  Learning difficulties
•  History of placement breakdowns
•  Has an Education, Health & Care Plan
Our dedicated team include:
✓ Specialist Teachers
✓ Learning Support Assistants
✓ Residential Support Workers
✓ Waking Night Attendants
✓ Highly Specialist Speech and Language Therapist
✓ Therapy Assistant
✓ Clinical Psychologist
✓ Specialist Occupational Therapist
✓ Mental Health Practitioner
✓ On-site Domestic Team
✓ On-site Estates Team