Cambian Lufton College
Policies | Enquiries | Facebook
Yeovil, Somerset, BA22 8ST (Map)
Phone: 01935 403120

➜ Cambian Lufton College Prospectus (Download)
Cambian Lufton College is an independent provider of specialist further education and residential care in the South West. We offer day and up to 52 week residential placements for young people aged 16 to 25 years.  We typically support students who have a diagnosis of Autism Spectrum Disorder, moderate to severe learning disabilities and a range of behaviour, emotional and complex needs (including medical).  Students will have an Education, Health & Care Plan (EHCP) reflecting their learning disability and assessed support needs.
The College is registered with both the Care Quality Commission (CQC) and Ofsted that undertake regular and rigorous inspections in addition to our own internal quality assurance processes.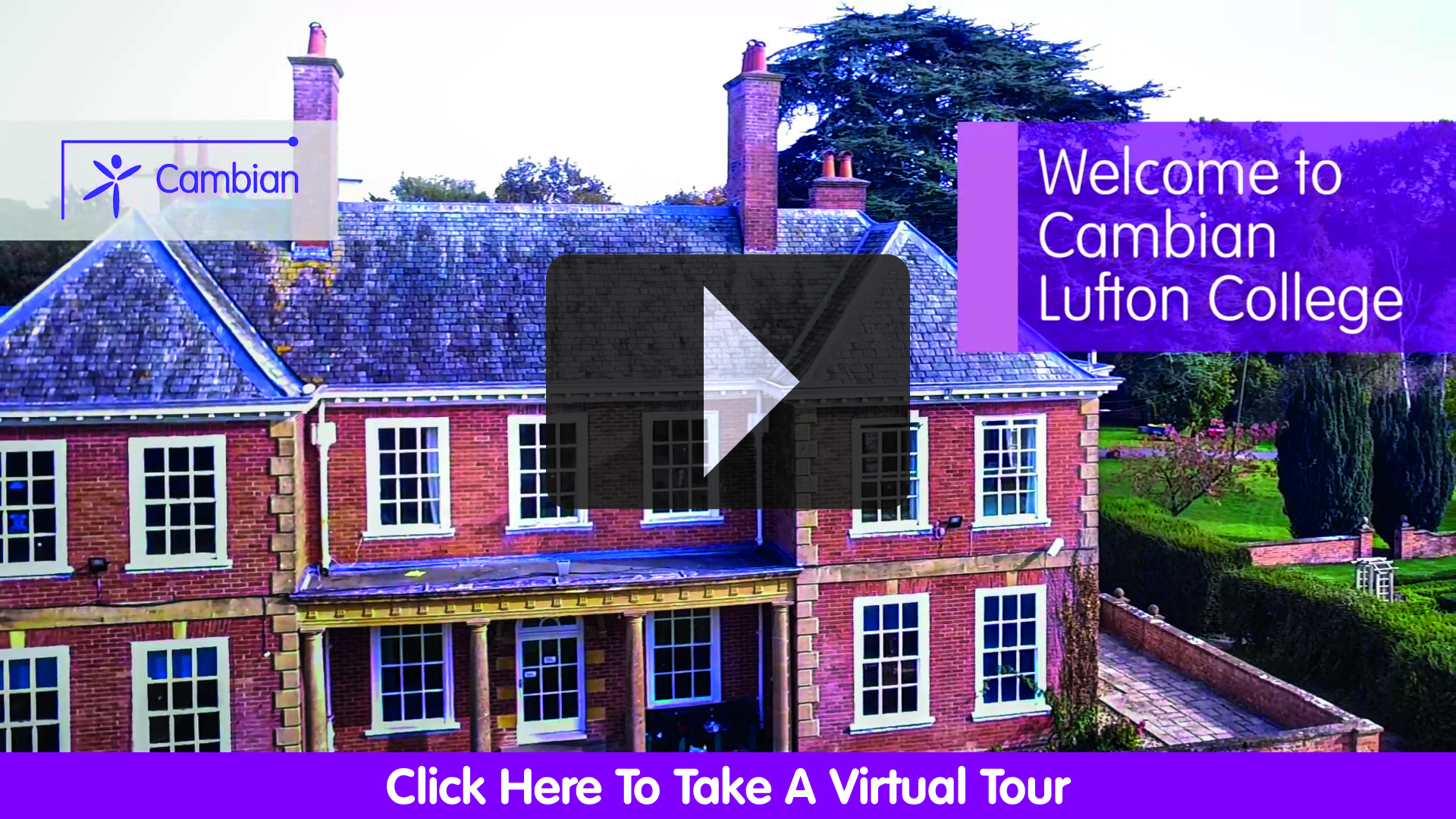 Our teams of highly skilled education, care and clinical staff deliver an outstanding personal, social and vocational experience that is tailored to meet the individual needs and wants of our students. The College focusses upon preparing young people for adulthood by equipping them with a toolkit for life after college.
We take immense pride in our commitment to delivering quality learning through person-centred programmes that are supported by a range of therapeutic professionals and partnerships with other local education providers and employers.
Our young people join us from across the UK and benefit from supported access to a rich and balanced programme of educational activities that span the waking day. Students live and learn in an inclusive environment where staff are committed to enabling them to build upon their strengths and interests as well as gaining new and useful skills. We are proud to have our learners actively engaged in shaping life through the Student Council and that our Moving-On curriculum enables them to shape their own lives after college.
The Proprietor
The proprietor of the school is:
Farouq Sheikh, Chair of the CareTech Board
Cambian Childcare Ltd
Metropolitan House,
3 Darkes Lane,
Potters Bar
EN6 1AG
Phone: 01707 601800
Student Profile
✓ Mixed gender, age 16-25
✓ Day and up to 52-week residential
✓ Autism Spectrum Disorder
✓ Moderate to Severe Learning Disabilities
✓ Behaviour and Emotional Needs
✓ Range of Complex Needs (including Medical Needs)
✓ Has an Education, Health & Care Plan
"Can't tell you what a difference being at College has made to our daughter. She has blossomed and come out of her shell. We think this is due to all the self-esteem building work the staff done with her. She couldn't have been in a more caring environment; and this is the key to your success."
Parent

Quick Links
➜  Reports
➜  Policies