Cambian Somerset School
Creech Court, Mill Lane, Creech St. Michael, Taunton, Somerset, TA3 5PX (Map)
Phone: 01823 443133

➜ Somerset School Prospectus (Download)
Cambian Somerset School is an independent, DfE-registered, co-educational day school, providing specialist education for up to 40 students, aged 10-18 years.
Somerset School is a community which promotes respect for others and celebrates diversity. We have a strong Safeguarding culture to ensure the safety and wellbeing of all.
We strive to ensure that every student is supported and inspired to achieve through a specialist, safe and engaging learning environment. We recognise students for their uniqueness and seek to nurture their individual abilities. Personal aspirations are fostered, helping students transition in to a successful adulthood where they are equipped to make a confident and positive contribution to society. We support students to manage their additional needs, develop coping strategies, improve their social and communication skills and increase their independence.
Our aim is to ensure that students leave Somerset School having reached their academic potential. We want all students to become well-rounded, confident, resilient young people, ready for their next step in learning and life. We will achieve this by individual needs being identified and met, leading to exceptional personal achievements both socially and emotionally.
All staff are committed to the concept of unconditional positive regard for all students. We strongly believe that forming positive relationships and excellent teaching strategies are key to student success. It is about modelling high levels of resilience and containment. It is our belief that it is important that staff consistently demonstrate ways in which we manage our own stress and anxiety, whilst routinely demonstrating good decision-making and sophisticated emotional intelligence. By adopting this approach we can support students to develop these valuable life skills. Somerset School staff persistently aspire to be the best they can be and it is this positive culture of learning and improvement which enables Somerset School to be an inclusive high achieving community.
The Proprietor
The proprietor of the school is:
Farouq Sheikh, Chair of the CareTech Board
Cambian Childcare Ltd
Metropolitan House,
3 Darkes Lane,
Potters Bar
EN6 1AG
Phone: 01707 601800
Student Profile
• Mixed gender
• 10-18 years old
May be diagnosed with or present with:
• Autism Spectrum Disorder
• Asperger's Syndrome
• Emotional and social difficulties
• ADHD
• Challenging behaviour
• Likely history of placement breakdown
• Attachment Disorder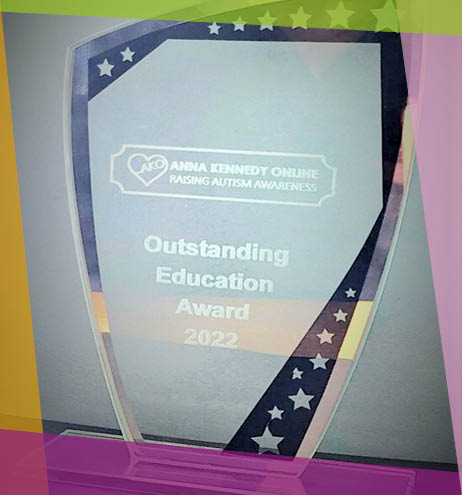 "The School have gone from strength to strength in upskilling themselves to ensure they are the most inclusive for their ASD students. 
The staff work amazingly as a team, and they have a thrive and pace intervention programme that ensures students lead their education and relationships at schools, which helps them relax and feel like they are in a safe place."
- Autism Hero Awards 2022, read more here.

Quick Links
➜  Reports
➜  Policies