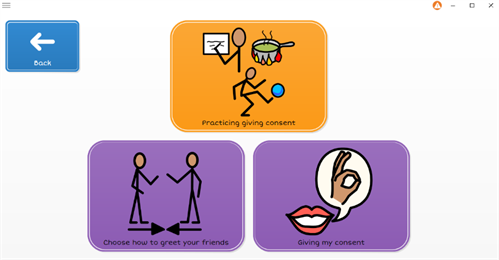 Practice Section (the young people are encouraged to practice their interactions and saying 'Yes' or 'No' to them.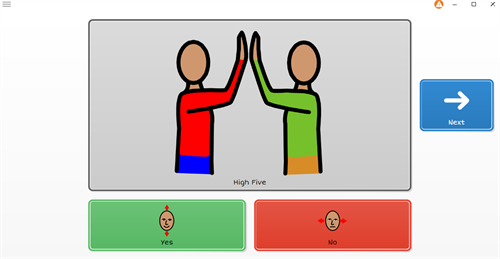 'Interacting with my friends' activity (the young people will take turns approaching the board or using their Talk Pad to communicate).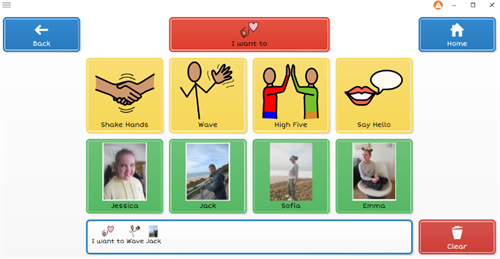 Response Section (the chosen young person can then give or decline consent to the proposed interaction).