Scarborough School students enjoyed some festive activities in the run up to Christmas.
On 15th December students enjoyed a visit to Bridlington Spa to see the pantomime, 'Peter Pan'. This was originally planned for last Christmas but postponed due to Covid  so it was great to be able to return to the theatre to watch the annual Christmas pantomime. All the students absolutely loved it.  It was certainly long over due and provided some much needed Christmas magic, fun and laughter!   
The next day, students and staff enjoyed a Christmas dinner together. Everyone appreciated the lovely food and took part in a mix of fun party games afterwards.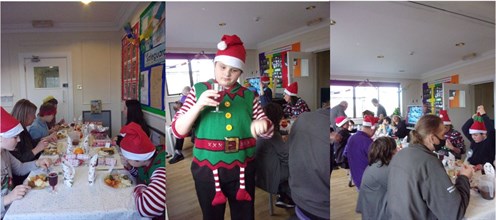 The week ended with the schools 'Termly Awards Ceremony' where each student was awarded a certificate to celebrate their personal achievements. One student was also awarded a trophy for his social, emotional and academic progress!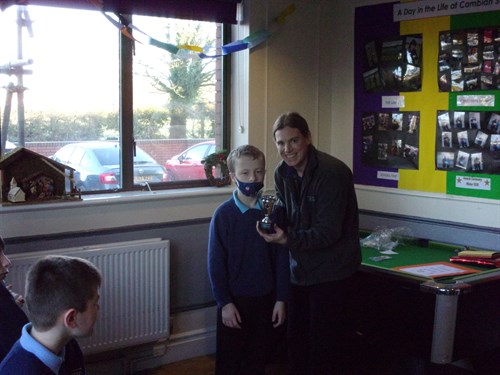 Another deserving student was chosen to receive a special award for 'Student of the Term' this was awarded for their willingness to participate in every lesson ensuring that progress is made as well as always being polite and respectful towards others. The students name has been engraved in the shield below which is proudly displayed within the school.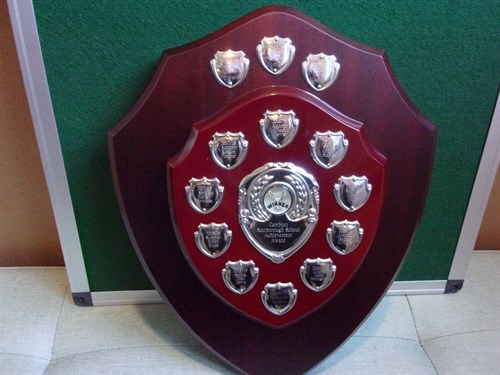 After the Awards ceremony students and staff gave a lively rendition of the 'Twelve days of Christmas' with alternative lyrics written especially for our school setting!
Scarborough School's 'Twelve Days of Christmas'
On the first day of Christmas Cambian school gave to me a Gold Award activity
On the second day of Christmas Cambian school gave to me two Work rooms
On the third day of Christmas Cambian school gave to me three Tick sheets
On the fourth day of Christmas Cambian school gave to me four Isolations
On the fifth day of Christmas Cambian school gave to me five Day Trips out
On the sixth day of Christmas Cambian school gave to me six Lesson plans
On the seventh day of Christmas Cambian school gave to me seven GL Assessments
On the eighth day of Christmas Cambian school gave to me eight Late Lunches
On the ninth day of Christmas Cambian school gave to me nine Annoying Teachers
On the tenth day of Christmas Cambian school gave to me ten Pencils flying
On the eleventh day of Christmas Cambian school gave to me eleven Taxis waiting
On the twelfth day of Christmas Cambian school gave to me twelve Sheets of Homework