We are very excited to have participated in our local theatre's first community engagement project, Behind the Scenes: A Multi-Sensory Backstage Tour.
Today our young people attended a multi-sensory workshop at the local theatre where they worked with lighting, sound and video designers as well as a researcher from Reading University to create their own sensory installation.
Following a series of meetings between ourselves and the organisers the students were able to access the theatre and use a variety of ASC approaches to communicate their preferences and create multi-sensory environments projected on to the stage.
Working with the ASC expert at Reading University we created sensory and communication profiles to ensure that those designing the workshop would have a better understanding of our young people and the bespoke approaches they require.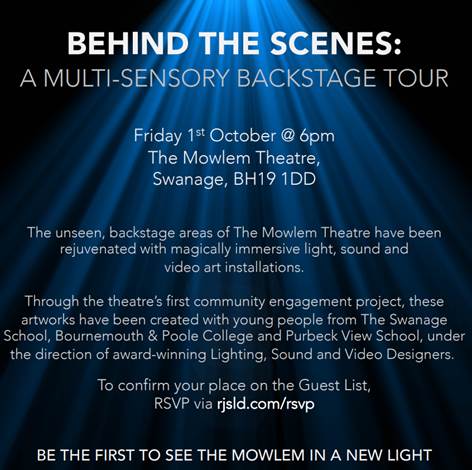 This will now be open to the public for a week. Visitors will be able to engage in the installations and see for themselves the work of our young people.
This has been a fantastic project and experience for our students to be involved in.