Every year, the 'T4U' charity runs a nationwide shoebox appeal to provide Christmas gifts to vulnerable families and children in Eastern Europe.  This year, Southlands School chose to participate, in order to help those who may otherwise miss out on Christmas presents.
To raise money for this cause, the students came up with the idea of virtually climbing Mount Everest - a staggering 3,871 flights of stairs (read more about this here!)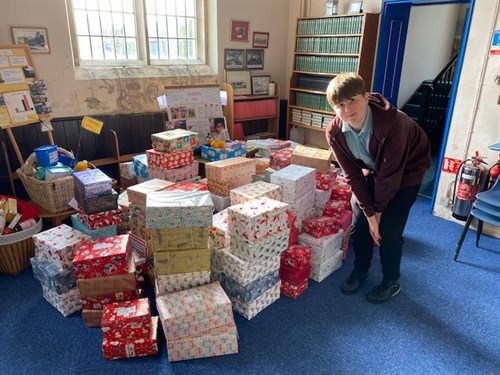 The donation money arrived at an outstanding total of £393.70! With this, the students set off to the shops to purchase lots of gifts to fill the shoeboxes with and delivered them to St. Mary Magdalene Church, where heaps more boxes had been left ready for collection.
 Our parent organisation, Caretech also agreed to match our donation and bring their total to an incredible £787.40!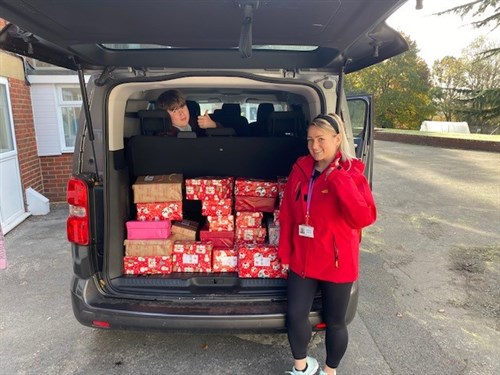 The money matched, will go directly to the charity to send out all the boxes and use the remaining funds  to support those in need.
Thank you to Jemma and the Southlands School Students for organising this and of course to everyone who has donated to the appeal to ensure that those less fortunate than ourselves will have something special to open this Christmas.