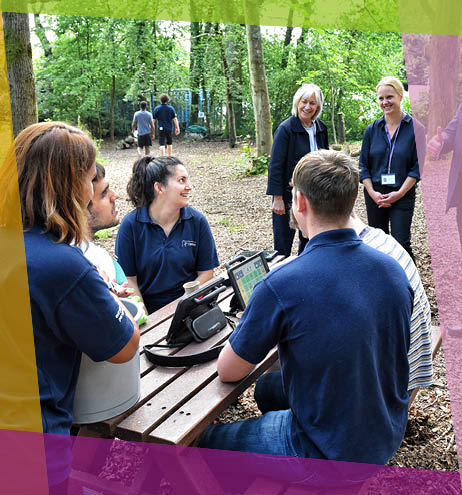 "Hill House School have recently been testing Smartbox's Talk Pad technology to assist communication and have found it to be life-changing for many of our students. Joanna is 17, she has been with us for around 6 years and during that time has been unable to speak - using Smartbox she can to talk to us about how she's feeling; when she's happy or lonely, hungry or bored. She's really found her voice and delights in having conversations — it's a beautiful thing to be part of, and seeing this profound progress for young people gives me enormous job satisfaction."
Kirsty Marsden
Head of Care - Hill House School
About Us
Cambian is one of the largest providers of specialist behavioural health and education services for children and young adults. Our residential Autism Colleges provide support and education for young adults between the ages of 16-25 with a range of learning difficulties and special educational needs, including Autism. 
We work with a majority of local authorities in England and Wales and provide support for children across the UK.