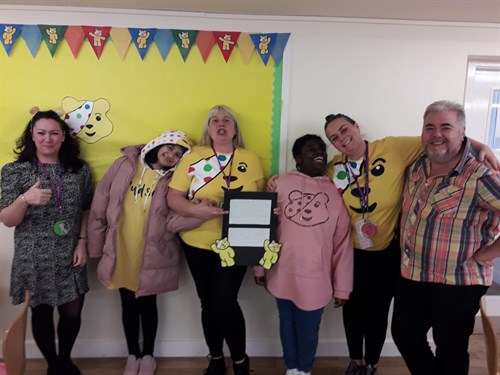 Brook View School had an action-packed Children in Need enrichment curriculum day this year. 
Each pupil had a choice of activities to engage in throughout the day, which they worked through in their individual Children in Need booklets.
Staff and pupils dressed up in Children in Need Pudsey bear costumes to show awareness and support of all the amazing charities and events that Children in Need have supported over the past 35 years.
Students participated in a range of tasks, ranging from poetry writing and arts and crafts. Some were really interested in the History of Children in Need, others happily baked and decorated cakes around the theme.
Everyone was happy to support this worthwhile event and finished the day with a greater knowledge and understanding of Children in Need.