As part of Grateley House Careers Week we had a selection of visitors to speak with the students about their career journeys. This included an NHS Nurse and a car restorer.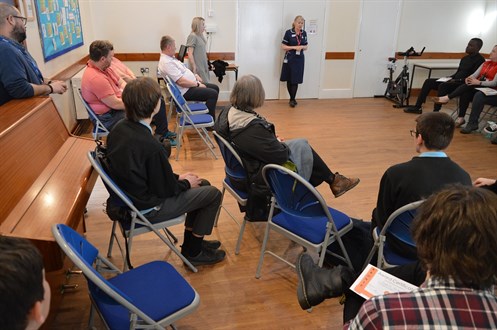 The latter of the two brought a Porche to the site for students to see outside and inside to accompany his talk about progressing from a mechanic to a business man before looping back round to car restoration.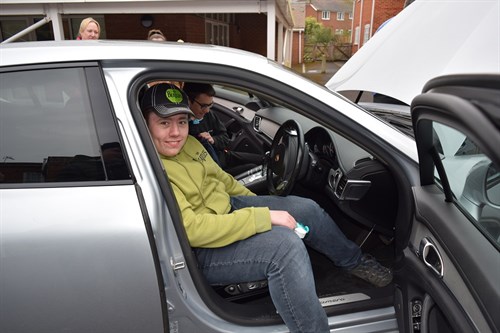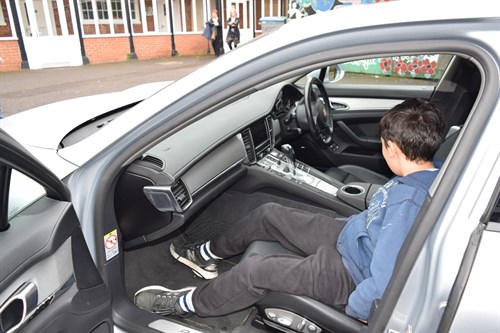 Through these visitors attending the assemblies and talking to the students, it provides context for students to apply to their learning and curriculum. Both visitors spoke about their experiences with learning and progressing, talking honestly about their journeys, including their struggles with the education they received and the subjects and courses they encountered. This real life, lived experiences were a positive enrichment to the learning taking place throughout the week.
Additionally, our local PCSOs attended site for a second time and had informal discussions with students, answering questions about their job role as well as the routes taken to access this career in the public services. PCSOs Conor and Max were able to signpost students to courses and activities that could help with the journey to joining the police force.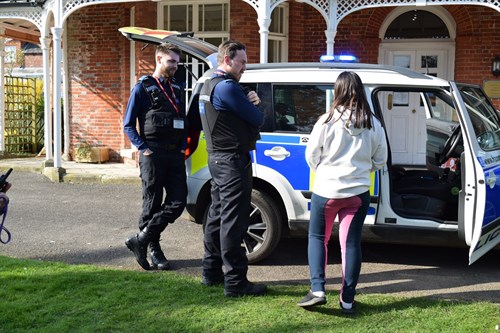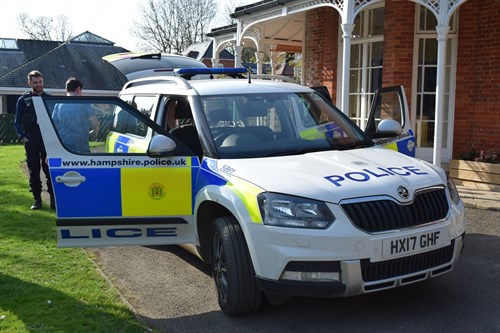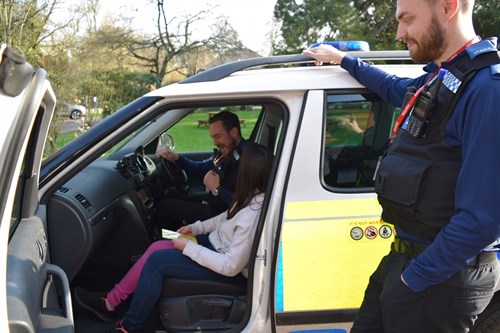 As part of morning tutor and afternoon review sessions, different activities and events provided opportunity for students to learn about each stage of the job application process.  This began with information about the different career pathways and students were able to take part in a selection of quizzes and games to determine recommended and suggested pathways based on their answers to the questions asked. This was a fun activity that meant students were exposed to potential roles that they may not have previously considered. Further to this, students were given the information on recommended learning and working routes to help them understand potential pathways to their dream roles as well as those they may encounter upon the way.
Following on from this, students took part in learning around where to look for a job and the different services and providers that can support with this. As part of this students were able to further their knowledge of the support available in searching and applying for jobs. The application process was the next focus and students were able to experience a series of application forms and completed CV writing activities. Students were able to extend any existing knowledge of this or take part in age and ability appropriate tasks. Having experienced and developed skills with application, students were guided on best practice for attending interviews; included in this was ensuring travel and dress were considered as well as the best way to answer questions to showcase knowledge and skills.
Hampshire Careers Advisor Mary Williams attended site to provide advice for the year 9 students making their GCSE subject options. She was able to answer questions and provide support to those students that are at this pivotal point of their school journey at Grateley House.
The week following Careers week was Autism Acceptance week, as part of this, former student Simon Tobin led some workshops for the students and this included his experiences getting into work and the roles he has in his current position. This enabled students to hear, again, from someone with lived experience, in this case, not dissimilar to their own. He provided information on the specific support available for those with Autism and in turn the challenges they may face when entering the World of Worl. This valuable experience for the students provided food for thought. Furthermore a brilliant opportunity to ask questions to someone who has been at the school and received guidance with their learning, including support from our Post 16 department at Andover College to ensure he has been able to access and experience the world of work as a person with Autism.