A huge congratulations to Alison Casey who has been awarded Caretech's National Award for Educator / Trainer of the Year - 2021 
Here we see Alison being presented with her award by Adrian Gyles, Principal of The Forum School during their recent 'Halloween themed' fun day! (We are certain they don't always dress like this!)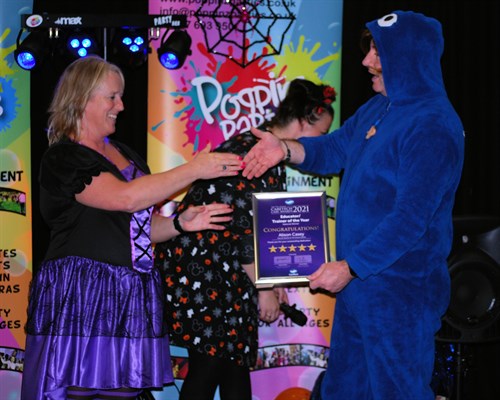 "All of the young people and staff at The Forum School feel immensely proud that Alison works with us. We always knew she was brilliant and we love that she is always there to help us. Alison has that rare talent to teach you something new, no matter how old you are, without you really realising you are learning. Every day is a fun day when Alison is about. She definitely is the best. Well done Alison!"
- 'Adrian Gyles – Principal of The Forum School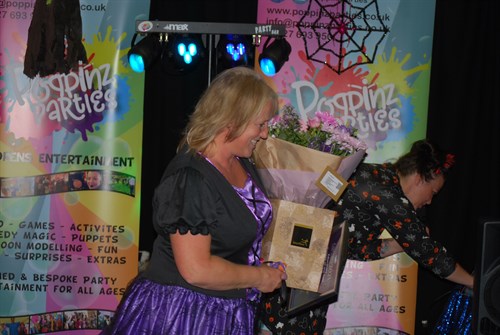 We would like to say a huge 'Well Done' to Alison and thank her for her continued hard work and dedication to The Forum School.