Connor started his work experience with the AFC Bournemouth Disability team this year and has really impressed the staff with his attendance, determination, knowledge and practical skills with regards to football and coaching.
Hannah Powis, the Disability Inclusion Development Officer has stated:
"Since joining us in September, Connor has gone from strength to strength in terms of his involvement with sessions at AFC Bournemouth Community Sports Trust.  He is reliable, enthusiastic, and motivated to learn, at all sessions he attends he is able to build up a fantastic rapport with participants. Recently Connor has assisted the sessions by leading the warm up alongside a full-time member of the team, he has done well when taking these parts of the sessions showing his leadership abilities and huge potential in the coaching environment."
                               Here he is in his AFC Bournemouth Coaching Kit!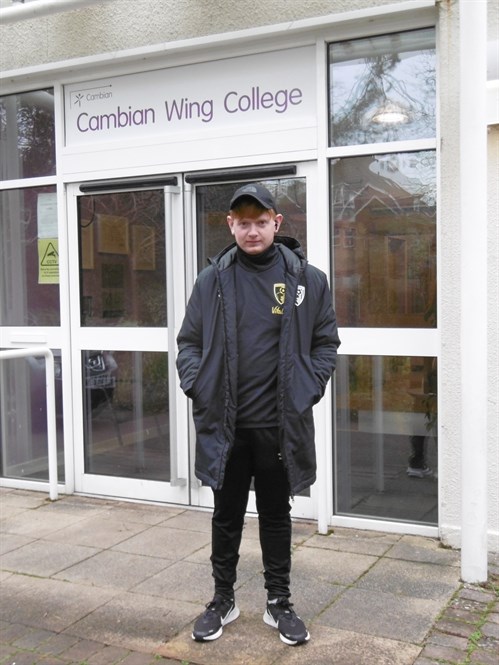 Everyone at Cambian Wing College are delighted at the progress that Connor is making and the huge efforts and diligence he is applying to his placement. Connor should be very proud of his accomplishments to date.
Well done Connor, keep up the great work!