The children of Hartlepool School have collectively unified as a group, via our school council and suggested the idea of creating a positive and uplifting display as part of our school's ongoing support of the National Anti-Bulling campaign, showing solidarity with the National Anti-Bullying Alliance.
Our 'Tree of Kindness' grows kind words and just as trees represent life, re-birth and growth, akin to the human process of development, we believe we can plant and cultivate kindness in everyone and watch it grow.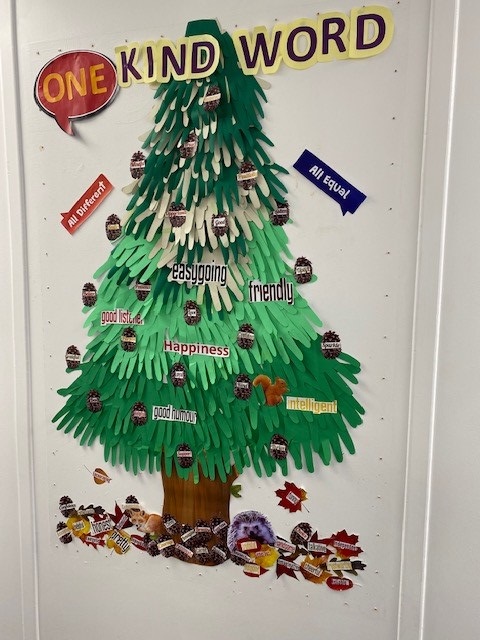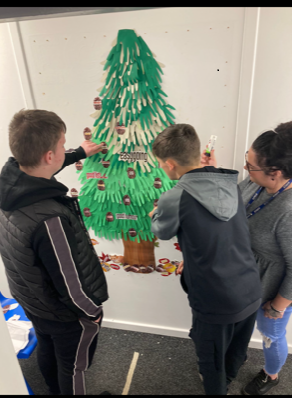 Autumn leaves remind us that our bodies, minds, and the natural world around us are in a constant state of evolution and development. Our young people have bought into the organic process of appreciating that "the only constant is change."
We believe positive change can occur more frequently and more lovingly by saying one kind word to someone every day. Who knows what impact this could have on individuals, families and communities? One Kind Word could potentially save a life or simply light up a person's grey and dreary outlook, changing a dark day into one of glowing light.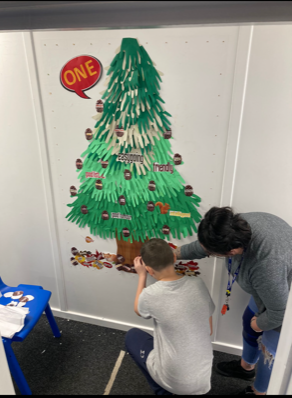 The 'Tree of Kindness' represents our school's united stance against bullying in all its ugly forms and that our hands, along with our words, are our strength, power and protection. It is also a reminder that it's crucial for our wellbeing to be kind to ourselves and mindful of the feelings of others.
We should celebrate our differences, but unify as one human family for the benefit of all.