Over the past few terms, our Hair and Beauty students have been learning how to apply Gel nails.
Our wonderful Head Teacher Dan, has always popped his head in and said that he will come and have his done one day… This week, he kept his promise and let one of our students complete a full set on him. She even added some beautiful nail stamps to finish them off!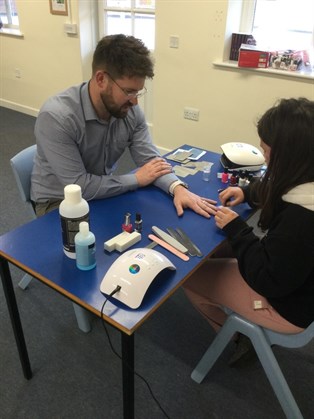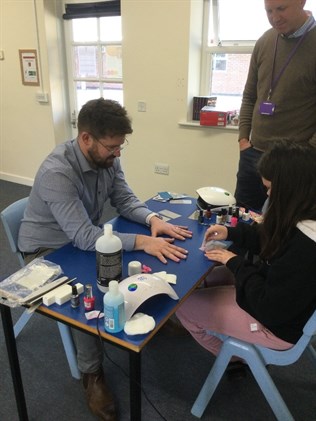 Well done to both our student for her great work and to Dan for being such a good sport!