We are delighted to share the news that William began his work placement at Stanwell House Hotel in Lymington today.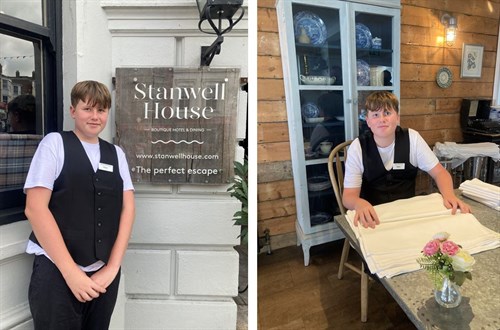 William has had a very educational afternoon learning more about the hospitality industry, which is a future career pathway that he would like to pursue.
This week Southlands School have supported 3 students into new work placements, ranging from schools to computer repair placements. We are couldn't be any prouder of the positive feedback that we've received from employers.  
With Preparation for Adulthood always at the forefront of our planning, we are so relieved that our students are able to go back out into the community to develop their skills outside of the classroom.