As part of this year's expedition, students have worked together in unfamiliar environments and developed a number of life skills - including how to cook independently, organise personal equipment, how to administer first aid and how to read a map using orientation.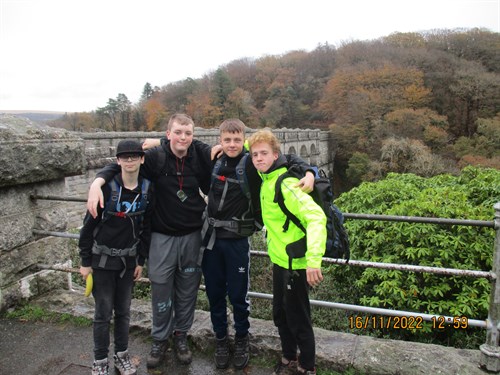 The expedition involved students navigating over Dartmoor for 2 days and camping for 1 night.
Day 1: The first day of the expedition saw students set off from Burrator Reservoir on Dartmoor where they independently navigated to Prince Town. This was made extremely difficult due to the poor weather and torrential rain. All students showed determination, tenacity, team work and commitment throughout.
In the evening, they arrived back to our Buckfastleigh site where they were responsible for making all camp arrangements, which included setting up tents and arranging their equipment for the next day, before enjoying a camp stew around the fire in the forest school area.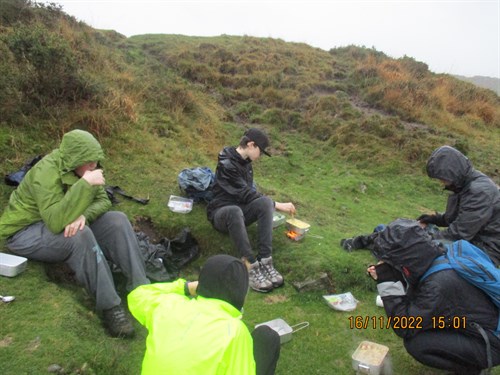 Day 2: The day started with students cooking breakfast on the campfire. They then once again set out on Dartmoor for their final leg of the expedition. Students navigated around Burrator Reservoir and finished the day by stopping and cooking lunch on their camping stoves.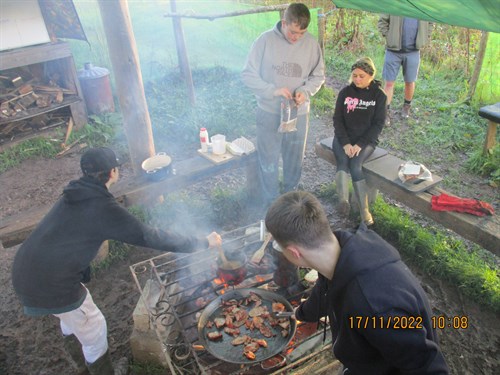 A huge 'well done' to this year's successful Duke of Edinburgh Award expedition students! Your support and encouragement of one another was wonderful to see and you have done yourselves extremely proud.