On the last day of term, one of our Care Managers, Emma Fry, led a team to organise a treasure hunt around our beautiful grounds, with each young person receiving an Easter Egg as a reward.
A number of the staff team dressed as Easter Ninja Bunnies and enjoyed initiating water pistol fights across the campus.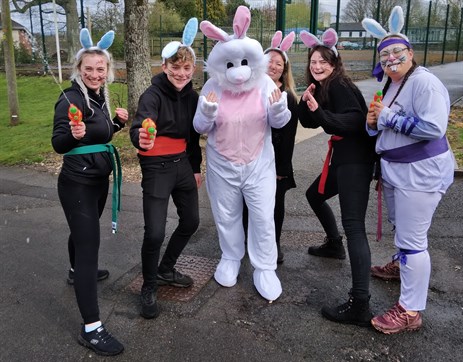 Mark Speller, our chef, cooked a brilliant BBQ for lunch and the day was finished off in the theatre with a magic show and disco.
It was an amazing day! Thank you to everyone who helped organise it and supported our young people to participate, we all had so much fun.