During the Easter weekend students and staff at Hill House were very busy! From Easter Egg hunts, to  bonnet making and bake-offs, to egg painting for the very special Easter Egg Tree - much fun was had by all. Working the Hill House allotment was also underway with seeds being sewn and gardens being dug!
Here are some exciting highlights of our weekend: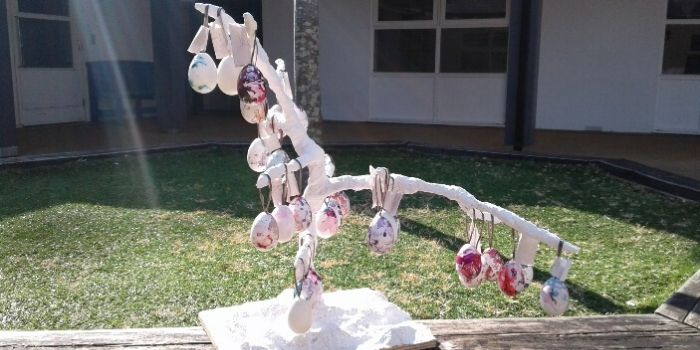 The Hill House School Easter Egg Tree is a thing of beauty.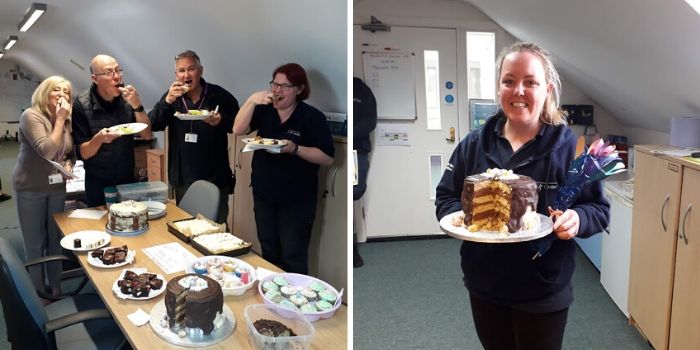 The staff enjoying the produce of the Easter Bake Off! First Prize goes to our wonderful Speech & Language Therapist, Kirsty who is an amazing baker.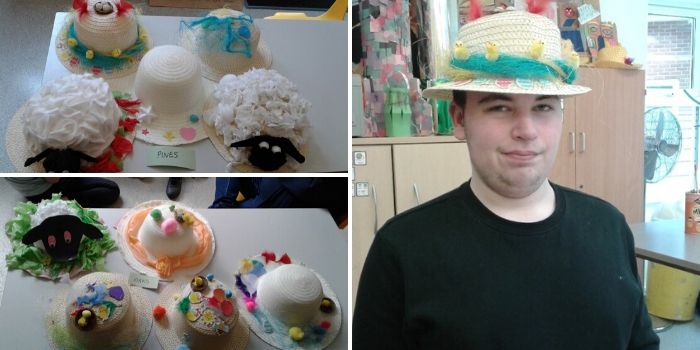 Incredible hats were made and fabulously modelled by our students.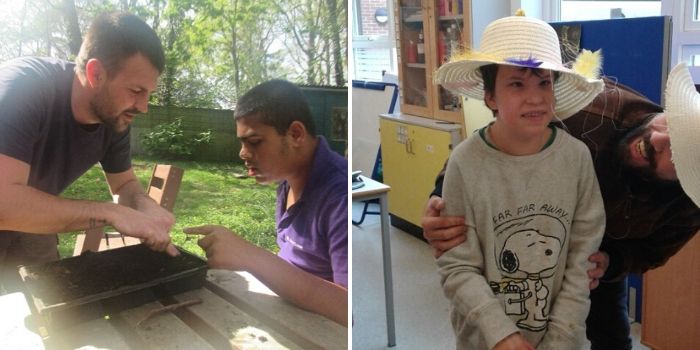 Sewing seeds with Miles and getting ready for some Easter fun!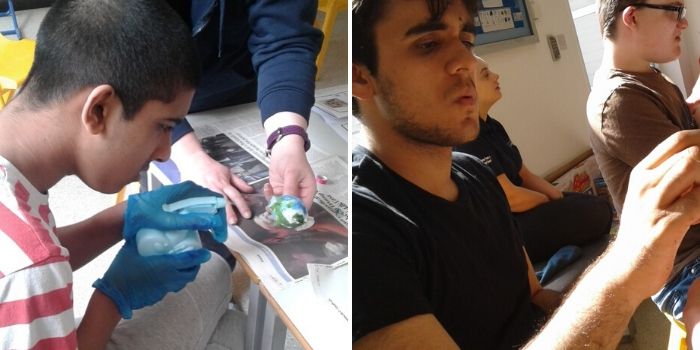 Spray-painting eggs alongside some detailed painting.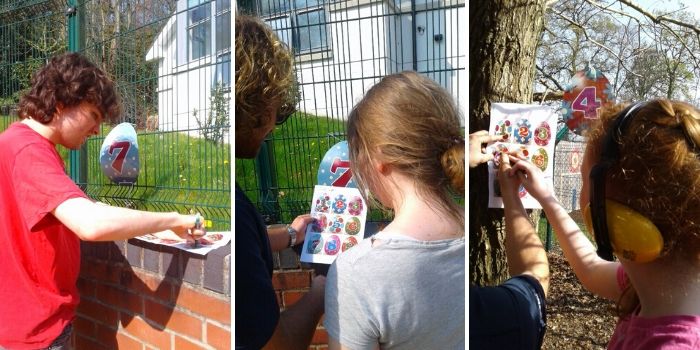 Getting busy on the Easter Egg Hunt and hot on the trail of chocolate.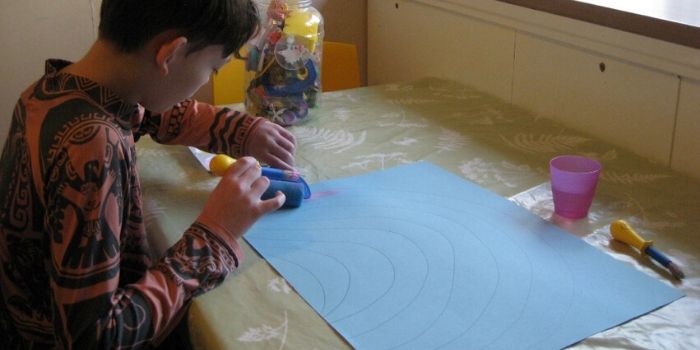 To end a few days of sunshine and fun, we're also working on a NHS rainbow to put up in the window. Phew, what a weekend!