Before the Easter break, students enjoyed an exciting visit from Georgie at Sam's Safari.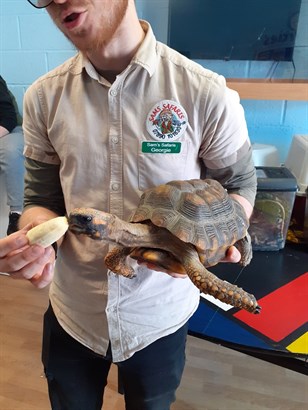 During his visit to the school, pupils were able to see, touch and learn about a number of exotic animals and insects including a Gecko, Hairy Armadillo, Stick Insects and a Tortoise.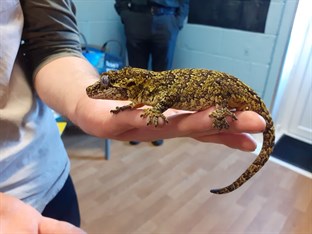 They were so excited to get so close to the live animals and be able to see them in action, moving around and exploring the environment.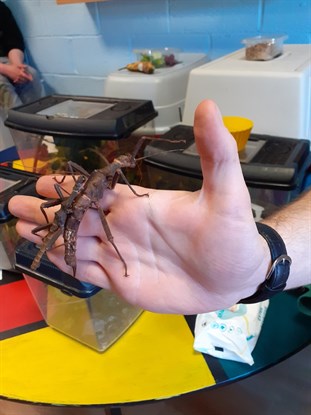 A big 'Thank You' to Georgie for visiting and teaching us so much about these incredible animals!