Students at Cambian Scarborough School were lucky enough to visit York recently, in support of their English and History lessons.
The Key Stage 3 students have been immersing themselves in the world of Harry Potter so were very excited to visit the inspiration of Diagon Alley; with a walk through the York town, The Shambles.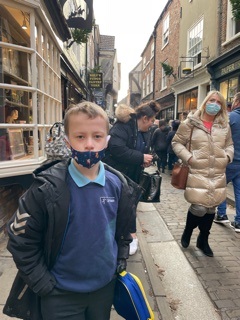 Pupils recognised the distinctive, overhanging and rickety buildings and got the opportunity to see the magic wands, flying broomsticks and Hogwarts uniforms hanging in the various shops.
Some students were even brave enough to try one of Bertie Blotts Every Flavour Sweets!
Our upper KS3 students then got the opportunity to explore the Dickensian World through a trip to The York Castle Museum.
This tied in perfectly with their study of A Christmas Carol, and helped them to visualise what life would have been like for the rich and poor members of society.
What a great way to learn about York's history, with a little bit of magic!