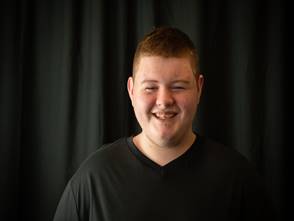 Bailey is currently studying towards a Certificate in Finance Studies (CeFS) provided by The London Institute of Banking & Finance. The qualification develops knowledge and understanding of financial services and enhances skills that are valued within that sector. 
This certificate is equivalent to an AS qualification, consisting of 2 units, with 2 exams. The first exam is a multiple-choice test, which carries 35% of the overall mark and the second exam is a written exam based on one of the case studies previously supplied by the exam board.  This exam carries 60% of the overall mark, an extra 5% is awarded for good use of grammar and punctuation. Bailey has already passed the multiple choice paper for unit 1 and is currently awaiting the results for his written exam.
Once Bailey completes Units 1 and 2 this year, he will progress to Units 3 and 4 next year, with the aim of being awarded a Diploma in Financial Studies!  
We are very proud of all that Bailey has achieved so far and wish him well as he continues his studies.