Last Saturday it was a beautiful day, where the sun was out and the students were in high spirits, so we made the trip down to Lymington Sea Water Baths.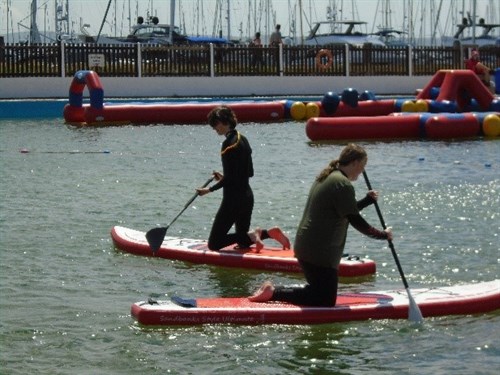 On arrival we were met by a friendly and helpful team, showing us where to collect and change into our wetsuits, all ready for the excitement. One by one the students were given a briefing on how NOT to fall off the paddle boards, whilst members of staff sat poolside, in tears of laughter watching the balancing, creative ways of not falling off, but most of all the different moves they performed on their way into the water.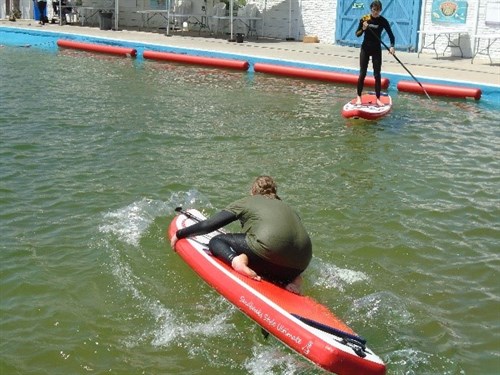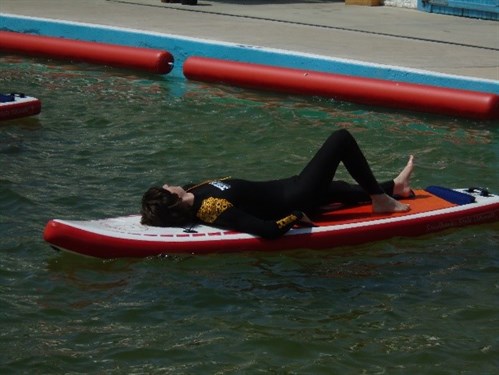 After an hour of in and out of the water, sometimes with the assistance of their peers, we were ready to head back to school. With everyone rested and fed we were ready to take on the rest of the day and off to Tidworth we went for the Armed forces open day.  Some enjoyed it so much we went back for a second time later in the evening to enjoy the atmosphere and music celebrating all the men and woman who dedicate their lives to protecting ours.
Overall, a brilliant day and we (staff and students alike) are looking forward to the next outing already!