Harry came to our Celebration Day on the 20th July and gave a speech to the students, parents and visitors 😊.
Harsha Rao, who preferred to be known as Harry when he was at Grateley, joined the school in 2011 and stayed with us until July 2017, when he left to pursue his studies. After completing his A levels, he attended Roehampton University, where he has just achieved a first class honours degree in Classical Civilization. After this successful period of study, he is intending to continue on to a Master's Degree in Classics at University College, London.
Harry feels his time at Grateley had a significant impact on his life and he attended the annual Celebration Day on 20th July 2023 to share details of Grateley's impact on him as a person, his life and his learning journey.
Harry wrote an article about his struggles with autism aligning it to Hercules' struggles. To read the article follow this link:  http://www.omc.obta.al.uw.edu.pl/autism-and-hercules.
- Eva Pereira, Principal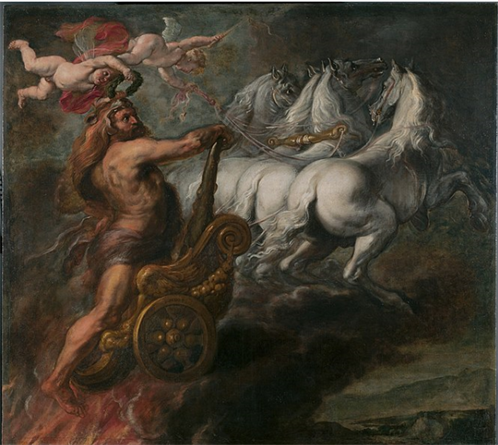 Harry's Speech
The importance of GHS Legacy
I was an 11 year old  boy when I first came to GHS back in 2011. I remember everything of my first day - the house base, the Air BNB which I stayed in with my parents overnight, even my first class which was science related to Chemistry specifically on the periodic table (which I still remember!) with the extremely impressionable Mrs Diana King.
Over a decade later I find myself coming back to GHS again, this time as a man not a boy. A man who has graduated from Roehampton University with a degree in Classical Civilization with the prospect of pursuing a Master's course in Classical reception studies at University College London. 
It is only because of the fundamental foundations that my experience at GHS installed within me, that now I possess the capability to chase my academic dreams, solely because of the fundamental philosophy that GHS had installed within me.  The philosophy of GHS represents a conduit that enables any student to achieve and aspire to achieve their maximum potential with invaluable support from education and care departments who cumulatively can construct a meticulous support system around a student to help them strive to be the best they can be, irrespective of any adversity they might potentially face.
In my mind this has always been the legacy of GHS that despite turbulent times GHS possess the capability to rebuild, rehabilitate and create a unilateral positive impact on all its students by changing their life towards a constructive future. But simultaneously GHS also helps embrace an individual's diversity and individuality by creating a community and atmosphere with comrades who become akin to family over the years. 
Incontrovertible evidence surrounding the power and potential of GHS to serve as an incremental catalyst in shaping and determining an Individual's future is demonstrated by my own journey. I  arrived exactly on November 29th 2011 as a  young boy who loved superheroes and lightsabre fights to now an independent young man and aspiring academic scholar something that would never be possible without correct teaching guidance from GHS most profound teachers ( Diana King, Sue Spreag, Julian Richens) and their most diligent care staff whose guidance is implicit such as ( Sue Woods, Chris Green, Marietta Stean, Amy Gill, Josh Hand, Lissa Vearncombe ).
This is the GHS I have chosen to remember. This is GHS's potential, this is what will help shape the legacy and impact of GHS in the future for evermore.
It has been both an honour and a privilege for me to be a proponent of GHS's grandiose legacy and heritage to legacy!
Harry Rao