Last January a number of staff and students were going to take part in the well-known local walking / running event, the 'Stonehenge Stomp'. Unfortunately, this event had to be cancelled due to severe weather conditions; however, this did not stop us! GHS decided to create our own version, the 'Grateley Stomp' which was held on the last day of the Spring Term.
The weather, once again was not on our side, but this wasn't going to stop us, as students and staff demonstrated their resilience and got their 'stomp on!'.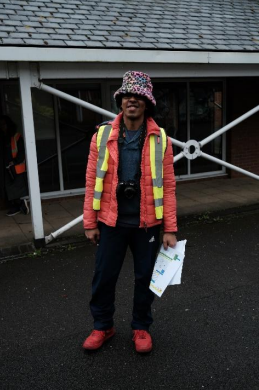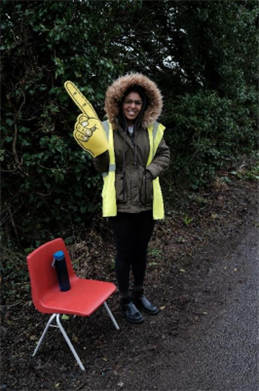 The students that participated, walked or ran a distance of either 5, 10, 15 or 20k. This meant doing laps of a 5k route around the village, starting and finishing on the school site.
This event took place on the same day as 'Wear a Hat Day', this was to raise awareness for Brain Tumour research, so there was some impressive headwear on display for people to admire as the 'stompers' made their way around the course!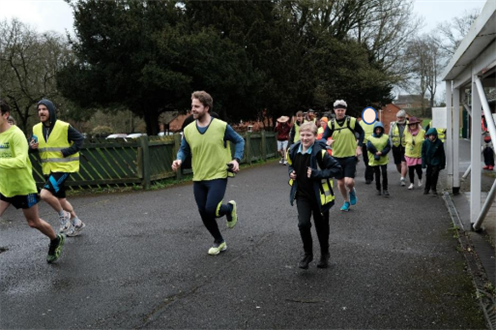 A special mention to the students that are currently studying the Level 2 Sports Diploma, who have been coaching staff on the lead up to the event. Cameron supported Josh, our Interim Head of Care, to run 20k in under 2 hours and Carter who was magnificent at coaching and supporting staff who were struggling, he motivated them to cross the finish line of their 10k run.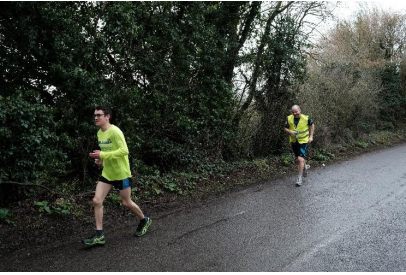 A big well done to all the other students who also achieved one of these distances. For some, it was their first time participating in this type of event, expanding their personal development skills. The Grateley Stomp was also an opportunity for the school to raise money for Sports Relief. The fundraising page is still open if you wish to donate to this great charity. Grateley House School is fundraising for Sport Relief:

Grateley House is fundraising for Sports Relief (justgiving.com)