The 21st June is the day of the Summer Solstice and for many years Stonehenge in Wiltshire has been a gathering place for many cultures and religions to meet and celebrate the longest day of the year and watch the sun rise over the heal stone.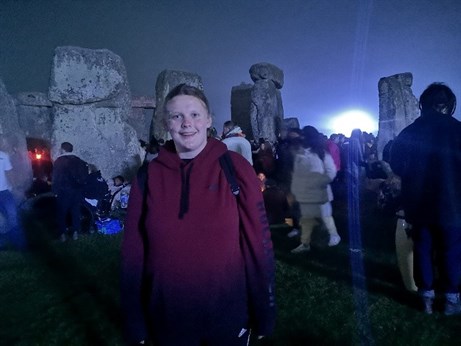 To attend the Solstice, we had to leave Grateley House School at 2:00am in the morning, we drove out of the gate as silently as we could and headed to the A303 and Stonehenge. The drive only takes about twenty minutes but after we parked up it was a mile and a half walk to the henge!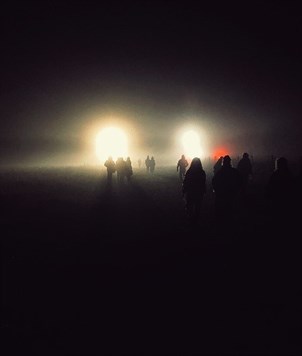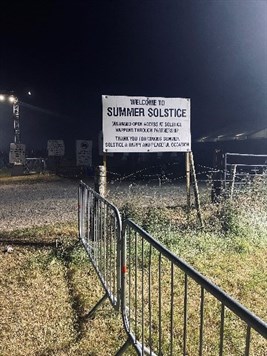 The closer we got to the henge we could see lights and hear drumming and people singing in the distance. As we again got closer, the mist became very dense and it became very cold and people were wondering if we would be able to see the sunrise. Whilst we were waiting, we met some very interesting people, who were joining in with the celebrations.
As the time came to see the sunrise, unfortunately the mist was getting thicker and thicker and it also got colder and colder. The time for the sunrise had passed and we decided that it was best to go back to the car and head back. We were slightly disappointed that we did not see the sunrise over the stone but were glad we went as we had a wonderful time!