On Friday the 18th November, we decided to do a Ping-Pong-A-Thon to fundraise for Children in Need.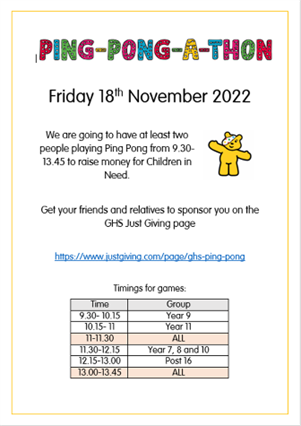 The aim was that from 9.30 to 13.45, there would always be staff/students playing table tennis non-stop. The students used their own initiative and decided to go above and beyond by playing until the end of the school day at 15.30pm.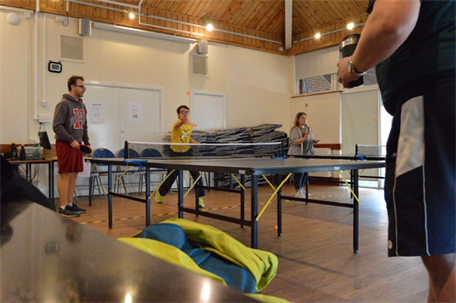 The response from all the participants was brilliant and their commitment to keep going, developing our community whilst they support children and young people across the UK to rebuild their lives was outstanding to see!
It was also an opportunity for one of our students to develop his volunteering skills as part of his Level 2 Sports Diploma, showing willingness to help and a great attitude towards the organisation and its cause.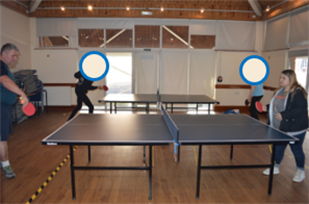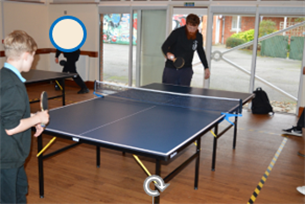 Thank you very much to all that got involved, we raised a total of £30.73.