The magic of Harry Potter has put a spell over our school, with all of our young people 'bewitched' with the idea of attending a Harry Potter day.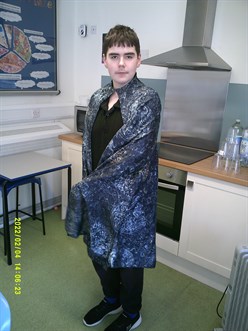 Since his debut in 1997, Harry Potter - J.K. Rowling's boy wizard, has sold over 400 million books in 68 languages and led readers through more than 4,000 pages. Most importantly, Harry continues to unlock the magic of reading for children around the world.
The aim of the Harry Potter day was to encourage our young people to work as part of a group and out of their comfort zones. This day encouraged students to integrate and work as a team to complete all of the activities set, whilst working on their social skills.
Our school turned into Hogwarts for the day and all of the young people were able to take part in a timetable to represent a typical day at Hogwarts, everyone enjoyed taking part in Hogwarts themed lessons.
The celebrations began with students receiving their Hogwarts acceptance letters and being sorted into their houses; Gryffindor, Ravenclaw, Slytherin or Hufflepuff. Staff across the school were promoted to Professor status for the day and dressed for the occasion in cloaks and costumes.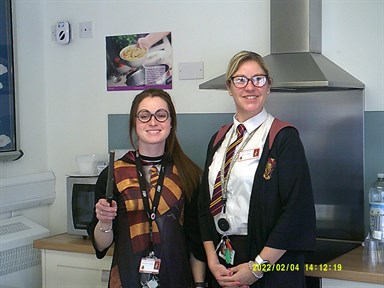 Students then took part in the sorting ceremony where the 'sorting hat' decided what house they were to be placed and from there onwards all of the young people went into their houses to complete an escape room. As part of the escape room, they had to escape a bewitched Snape's office away from the Dark Lord to save their friends Ron and Hermione.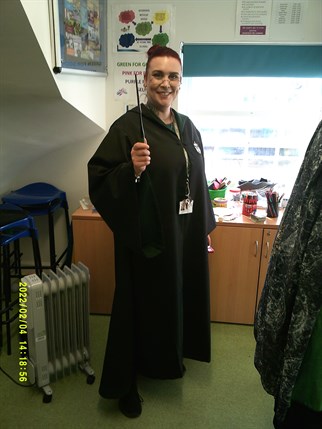 After break the Hogwarts timetable began with lessons such as Herbology where the students started potting 'Screaming Mandrakes'. They also attended a Potions lesson making bath bombs, 'Troll bogie slime' and cooking where they made some very tasty 'Butter Beer'. It was an amazing day where staff and students were enchanted from start to finish.
Thank you to all of the staff that made this day extra 'magical'.