Pupils and staff at Hartlepool School have been making a collection of Easter Eggs over the last few weeks to donate them in support of the HOOC1908 Easter Egg Campaign.
HOOC (Hart of our Club) is a community interest organisation that take part in various charity work for local young people and families.
Pupils kindly donated an Easter Egg with their reward points that they have earned in their lessons for positive interaction and good behaviour.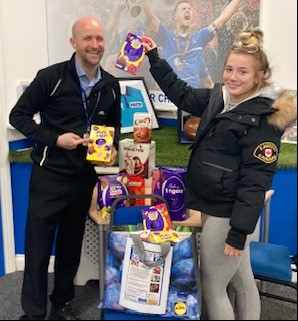 The eggs were taken to the drop off point this week.