Hartlepool School students, who hail from a regional hotbed of football enthusiasm, have been awarded for their hard work and continued improvement with the opportunity to attend one of Hartlepool United's history defining matches; a visit to Selhurst Park in London!  Selhurst Park is the home of the Premier League's most improving and exciting team - Crystal Palace (or The Eagles as they are known), managed by World Cup winning legend Patrick Viera!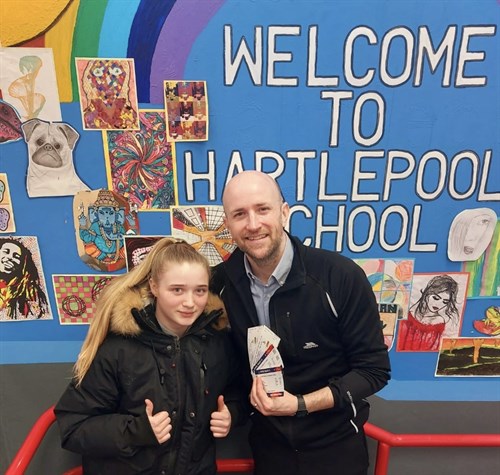 League Two's Hartlepool United are matched against the Eagles in the 4th Round of the FA Cup.
Their Head Teacher, Paul Barnfather a die-hard season ticket holder at Hartlepool United for decades has spent many a year extoling the virtues of supporting United and the benefits of local young people supporting an important and crucial part of their own community.
This season the majority of students have enjoyed home matchday tickets, due to the school's close community partnership with the football club and the passion and groundswell of support has been growing exponentially ever since.
The students have been attending the matches together, forging new links of friendship with one another and have also seen a clear benefit in supporting a key piece of the community jigsaw and the local businesses linked to the success of the team.
Some of our young people even have the opportunity to travel to London with their families, and immerse themselves in a Premier League experience against lofty footballing giants, while screaming their lungs out in the hope that their team can overcome the odds once again and watch their Hartlepudlian David, slay the South London Goliath and move into the 5th Round of the FA Cup.
Our students are dreaming of footballing success, perhaps the whole of Cambian Group could dream with us?
Up the Pools!