For this week's activity students enjoyed an action-packed session at Sunderland Climbing Wall.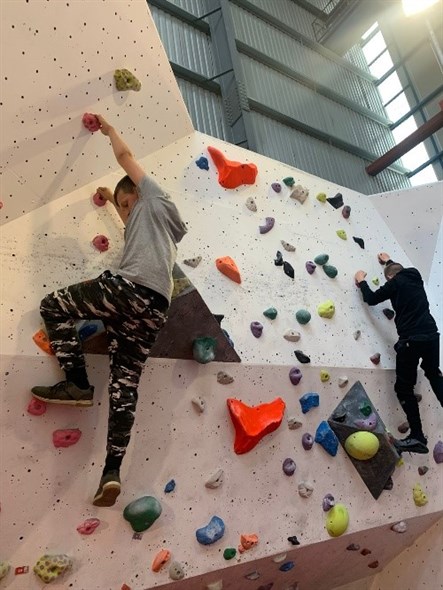 Sunderland Wall is one of the largest indoor climbing centres in the U.K and offers a range of climbs suitable for new or experienced climbers. The centre has three massive 23 metre walls, and over 900m2 of climbing and bouldering, 140 routes on the main walls - 90 of which are top-rope routes and spreads over 32 lines.
Students were excited the get on the walls and start their climbing experience and they all done an amazing job, as you can see from the images below!