Pantomime season started early at Hill House with a visit from the Treehouse Theatre Company.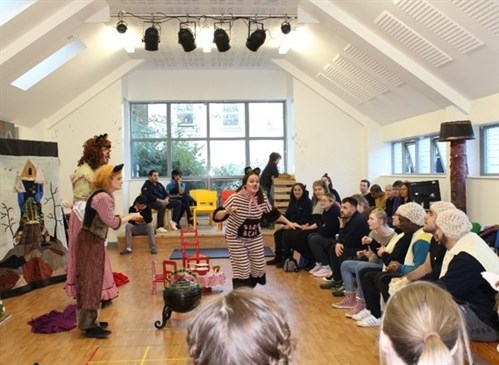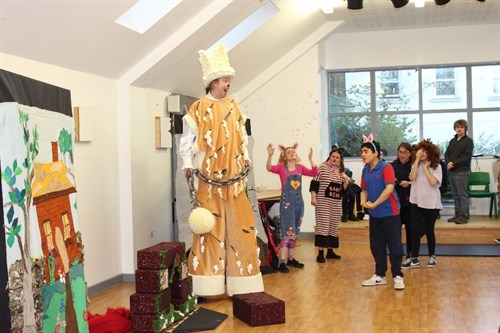 A performance of 'Goldilocks - Adventures of a Porridge Thief' provided an afternoon of storytelling, singing and lots of laughter! The children were able to dress up as trees, pigs and porridge and took part in the production alongside the actors.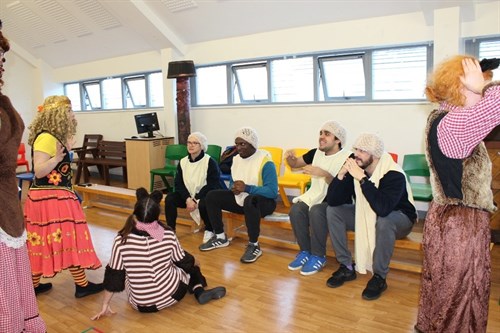 Treehouse theatre have been visiting Hill House for many years and really understand the needs of our young people. They are great at encouraging interaction and are the masters of improvisation!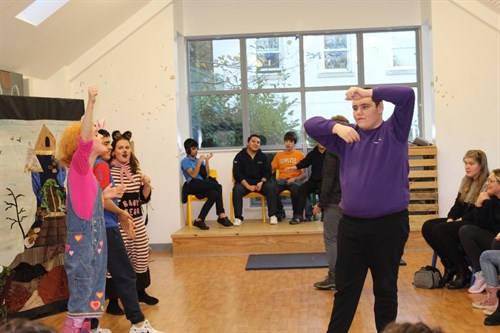 The event was a lovely opportunity for the whole school to come together and many young people took part.
What a great way to start the festive season!