Plastic Free July is an annual global movement that encourages people to reduce their plastic consumption for a whole month. Starting in 2011, it now inspires millions of people to consider their everyday use of plastic and to make lifestyle changes in order to reduce plastic pollution – so we can have cleaner streets, oceans, and beautiful communities.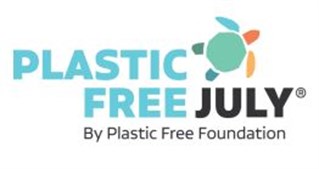 Now, more than ever, it is important to cut our plastic consumption so taking part in Plastic Free July is a good way to start. Start small, or really challenge yourself. Some ways to help include: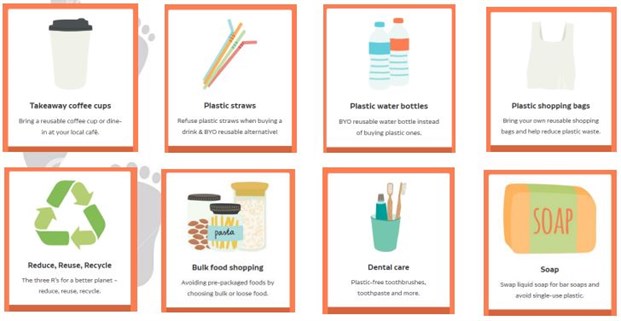 As part of the One Planet Living Initiative and to prepare for Plastic Free July, our 'Hill House Heroes' have been working hard over the past few months to reduce, reuse and recycle, as well as learning how they can be eco-friendlier.

But an infamous Plastic Villain known as 'NOT-A-GREEN GOBLIN' has been spotted...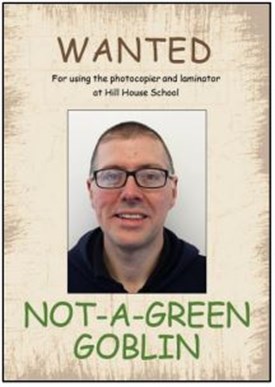 Disguised as Captain GB, he joined in with the Jubilee celebrations and committed heinous crimes against sustainability. The 'Not-A-Green Goblin' is wanted for wearing single-use plastic, as well as using the photocopier and laminator too many times and our students had to find him and stop his wasteful ways!
Thank you to everyone for their continued hard work to be eco-friendlier and to our Health Care Manager Martyn for being such a good sport as the 'Not-A-Green Goblin'!
If you would like to find out more about the One Planet Initiative and Hill House' efforts to be eco-friendlier click HERE
If you would like to find out more about Plastic Free July click HERE