A group of our Wisbech students were very much looking forward to going horse riding during the February half term… and as the photos show, they all had a very enjoyable day!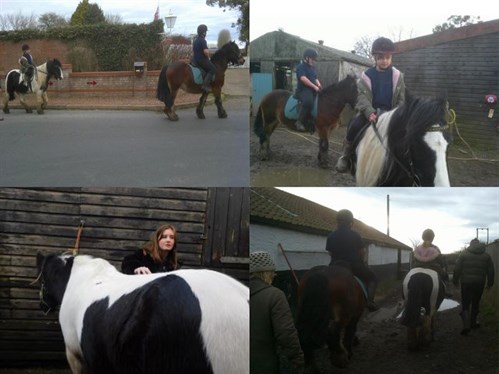 The peaceful outside space at Chestnut Farm really allows our children to not only to relax, but to learn many new skills such as how to handle a horse on the ground and also how to ride to at a good standard. This can sometimes be a 'hack' around the local area, which students really enjoy, as well as being able to take in the beautiful scenery along the way.
Horse riding takes a lot of patience and determination which are great skills to learn. We were really impressed with how well they handled the horses and they can't wait to go again!