Stratford Lodge have signed up to raise money for the British Red Cross as part of their Miles for Refugees fund, with students taking part in a variety of physical activities.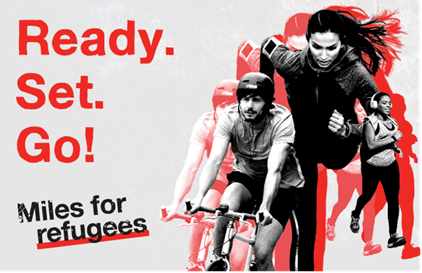 Officially the event started on 1st June but students began on 23rd May, trying to cover the equivalent mileage that a refugee would travel from Paris to the UK.
As of 20th June, Stratford Lodge raised £230.00, covering 303.25 miles!
We are so proud of everyone who has taken part and would like that thank everyone who has donated so far!
We would all really appreciate any support with this and would love it if anyone able to, could please donate on our fundraising page which you can access HERE.
Update from 4th July:
All through the month of June we have been running, walking, swimming, cycling and even 'beat sabre-ing' our way to complete the 285 mile distance chosen. On completion the staff and students at Stratford Lodge absolutely smashed the total mileage and ended up covering over 400 miles!  Through the kind donations of friends and family members we raised a lovely £230 which will go a long way for the charity.
With this amount of money raised we could provide 3,600 chlorine tablets to ensure families have access to clean, safe water. Provide 3 destitute refugees with food parcels, allowing them to cook meals for a week, and cover the cost of 8 hours with a British Red Cross support worker, helping a refugee or person seeking asylum get advice on finding lost family member.
We are very proud of the young people (and staff) at Stratford Lodge who fully committed to this cause, it is the most we have ever raised as a small home and it has had a real positive effect on the health and fitness of those involved as well.