As part of our curriculum we hold Modern Foreign Language days. Last week we 'visited' the Ukraine.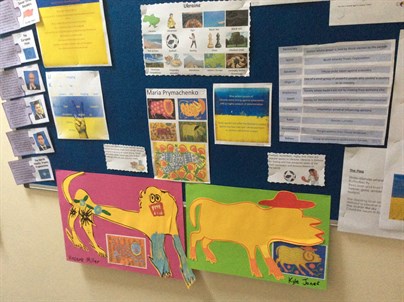 The day was very carefully organised and reflected the current situation in the Ukraine, raising awareness and understanding, whilst reflecting on our own thoughts and looking after our own mental health/anxieties in these difficult situations.
Pam our Geography teacher, created an assembly describing what is happening between Russia and the Ukraine, how it started and why is it happening. Students then watched a video describing what a separatist is, how they have helped Putin and why economic sanctions are so important. She then showed us maps of the world, then specifically the Ukraine and Russia's. Once we had studies the countries maps we covered questions like 'What was the USSR?' and 'What is NATO' and answers were discussed.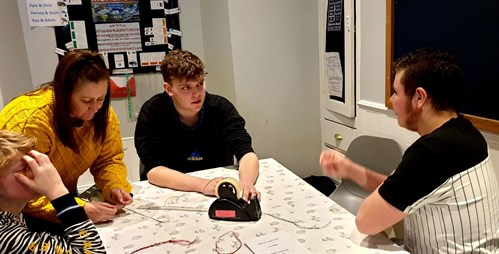 Mental Health focus:
It is natural for us to find what we are seeing on the news upsetting. We spoke to the students, explaining that if they are upset by what is happening in the Ukraine, that it's ok and what they are feeling is empathy. We explained how we should all be feeling empathy for our fellow humans suffering in war and this is what pushes us to help others, to donate to good causes and give aid.
We then covered religion, explaining what the main beliefs of Eastern Orthodoxy are and studied Maria Prymachenko who was a folk artist and a national figure. Staff then explained how her work had been recently destroyed with the current bombings in Ukraine, that demolished the museums her work was in.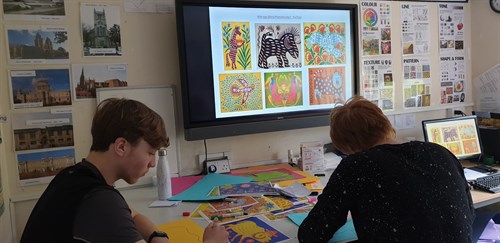 After looking at Maria Prymachenko, we studied the tradition of Pysanka, which is a Ukrainian Easter egg, decorated with traditional Ukrainian folk designs using a wax-resist method. Students thoroughly enjoyed recreating their own Pysanka eggs and they all looked amazing!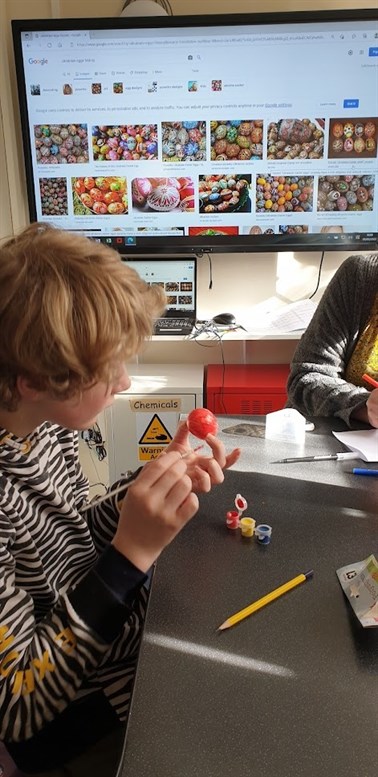 As break time was approaching students made Deruney, which are Ukrainian potato cakes. They were served with chicken kievs and salad, borscht and bread; we also had a Babka cake made by students to accompany our spread of delicious food. 
In the afternoon we looked at poetry both traditional and contemporary, discussing nursery rhymes. Students then wrote their own poems about the crisis in the Ukraine. Shortly after we all made friendship bands using blue and yellow wax thread to show solidarity.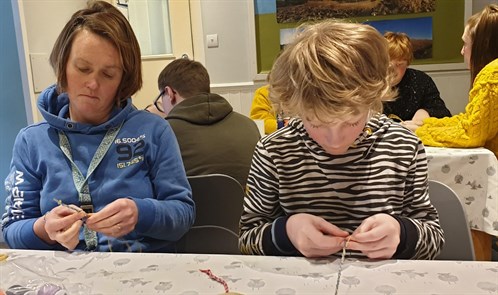 To conclude the days activities we discussed different ways in which we could help and show our support to those in need in Ukraine and a box was created for donations.