Pengwern College have recently connected with an outdoor activities organisation, Cadidai Target and Woodland Crafts Activity Centre.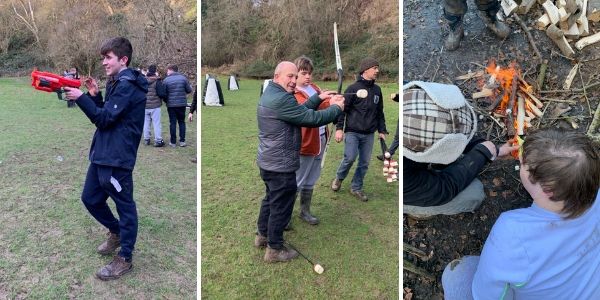 Quote from Pengwern
"It was great for our students to spend some time with Target Activities, our young people had the opportunity to get grounded and in touch with nature with the support of our staff in a safe, accepting and welcoming space."
The woodland based activities which included den building and soft archery were enjoyed by our students and staff alike. For our young people who enjoy the technology readily available to them it was an opportunity to enjoy the simpler things in life.
Equally the structure and pace of the activities suited our students who often enjoy quieter settings and benefit from sensory input. Tim who hosted the day for us engaged with staff and students and clearly has an in-depth knowledge and understanding of how to encourage and make activities accessible to those who have additional support needs.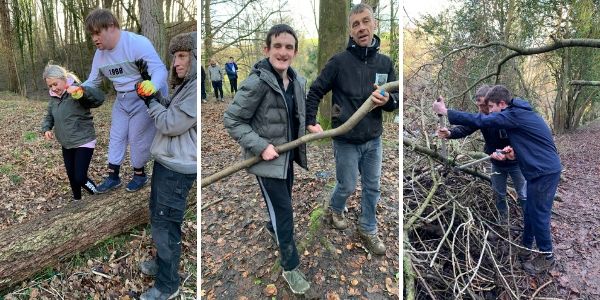 The mission of Target Activities is to "provide a positive and fun learning experience, giving participants the chance to try something new, unique and challenging".
Without a doubt that was achieved on our visits and we would welcome the opportunity to work with Target again soon.​'
Quote from Student
"I enjoyed going to Caidai and learning how to shoot arrow and also having fun with the NERF Guns and with my friends who I went with and enjoyed it as well."