On Wednesday 2nd March, we held our first Recycling Day as part of our One Planet Living initiative and work towards the Eco Schools Award. Everyone was encouraged to collect cardboard, clothing, metal cans, plastic and even unwanted flower and vegetable seeds ready for a fun day of recycling activities.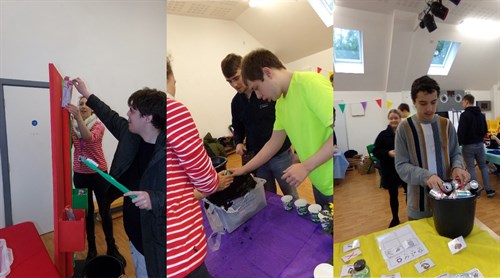 The Hill House therapy team organised the day and set up our hall with a variety of different activity stations for our young people to visit.
Activities included;
Making musical instruments from recycled materials.
Making bags by recycling fabric.
Learning how to sort different materials.
What is magnetic? – learning about the different types of metals that can be recycled.
Planting seeds in biodegradable cups.
Learning how we can recycle dental products.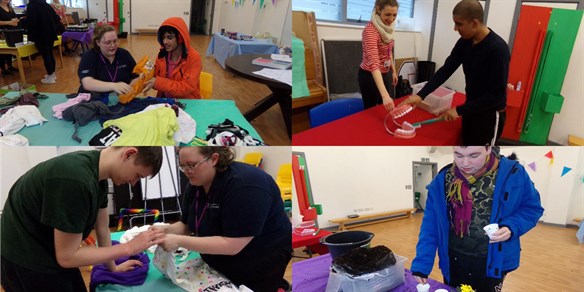 This was a fantastic day full of recycling ideas, helping us to look after our planet!