One of our Year 11 students has begun a Bricklaying course at Bridlington College for one day a week, whilst studying full time in school for the rest of the week.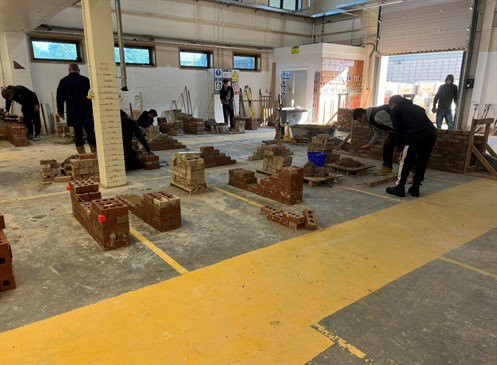 This student joined Scarborough School a year ago and was only being educated for two hours each day but since starting with us, he has grown in confidence and has progressed so much in being able to engage well in lessons whilst complying with the school's rules and expectations.
The College has told us that this student is excelling on the course, saying that he is much more advanced than the other students who are two years older than he is!
We are very proud of this student and hope that the experience he gains from this course, will make the transition to a full time College course next year so much more natural and more relaxed.