On Saturday 5th of November 2022, five students attended the Riverside Stadium to watch Middlesbrough FC against Bristol City. We were invited to watch a football match in conjunction with our school's Good Citizenship Programme where students acquire credits to choose a free activity.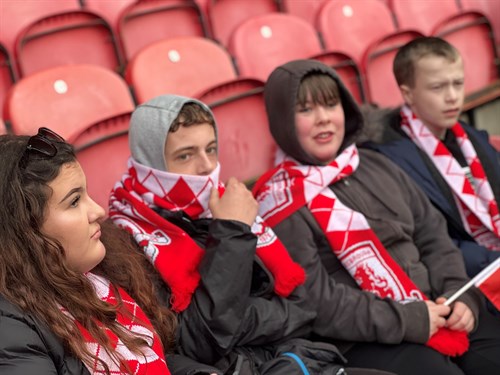 The children who chose this particular reward have many social difficulties and a lack in confidence and it was hoped that by giving them this opportunity and experience they would become more resilient in dealing with these barriers.
This wonderful offer from the club included two members of the club staff dedicating themselves to us for the afternoon and allowing us to use the sensory room before the match and at half time. None of the children had ever attended a live football match before or been part of a crowd of around thirty thousand people.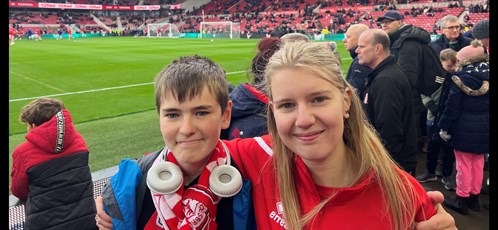 From the offset, the day was all about the build up to the game arriving at school at 10am, the excitement, anticipation and anxieties about the unknown. This was evident with non- stop chatting during the one and a half hour journey; some having made a real effort with their self- image by dressing up, making them feel good about themselves. After arriving in Middlesbrough prior to the game, we stopped for lunch and the atmosphere in the group was of escalating excitement.
On arrival at the stadium, the students were astounded to see the size of the stadium from the outside and were eager to see inside the ground. Their confidence and social skills were soon put to the test where they interacted with the staff team and other fans who had already arrived. After a briefing for the day in the sensory room and our students enjoying using some of the resources, each child was presented with a brand-new Middlesbrough scarf and a football programme for the day. Seeing the expressions on some of our children's faces was incredible, appearing as if their hearts were going to burst. The Club had been very thoughtful in giving us pitch side seats to avoid our children developing any unwanted anxiety. The game was very exciting and the children soon got into enjoying the roar of the crowd by vocalising their excitement, especially when the home team scored with the end score being 1-1.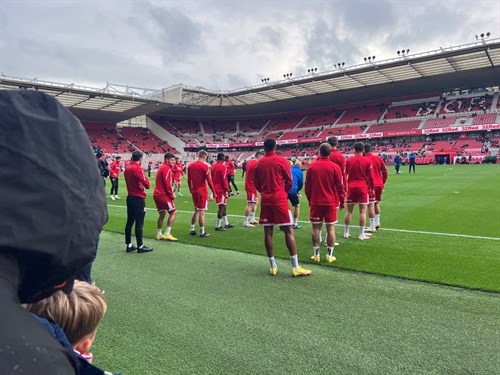 The students conducted themselves well and we were proud that they are part of Cambian Scarborough School. One of our students, who is Autistic was confident enough to talk to a family with small children near him in the crowd and he was so excited.
It was a great feeling to see that a multi- million-pound organisation had a real sense and duty to the commitment in embracing its community by giving back some of what is reaped in financial gain. The students described their day collectively as 'amazing' and they have said they want to go to other football matches in their local area.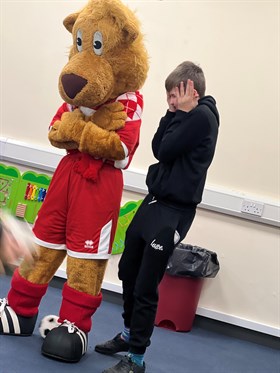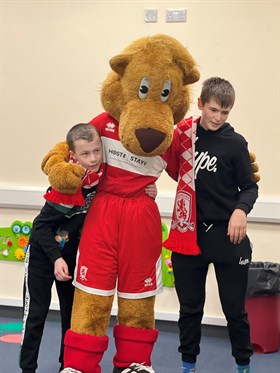 Individually some of the students said...
Ethan (13 yrs) – 'It's the best experience I ever had in my life, and given the chance again I would go again. Sam and Ali were kind and thoughtful.'
Liam (15yrs)– 'Awesome, never been to a football match, I loved it!'
Poppy (16yrs)– 'I'm definitely going to be a fan, best thing I have ever done.'
Leighton (13yrs)– 'I never imagined I would be so happy! I did not think I would like it. Best day in my life, I'm hooked just got to do it again.'
This was not just about a football match, it was a huge occasion for these young people, testing their fears and opening their minds to show they can overcome some of their anxieties and we couldn't be prouder!