Pupils and staff have been braving the cold weather and have started working on the groundwork for our school allotment, the aim is to have all the planters and vegetable beds ready very soon for sowing seeds, bulbs and young pants for the year ahead.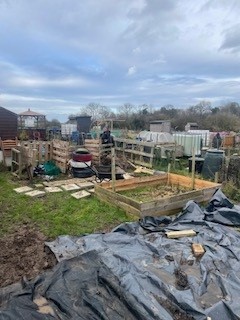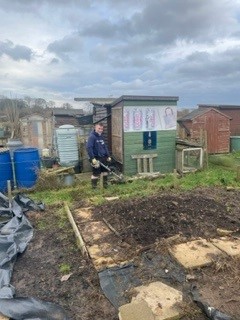 Pupils are learning how fruit and vegetables are grown in the UK, what they need to thrive and importantly when to plant them and when to harvest them.
Research shows that gardening is an excellent activity for improving your mental health and well-being, it's also a great form of physical exercise for pupils too and gives them a different learning environment to the classroom.
The pupils have worked incredibly hard and made such a good start, they've even made a new friend – Marlow the cat, she lives at the allotment and is looked after by all the people who rent the plots of land there.