Students have been busy creating some fabulous Bake Off worthy 'Showstopper Cakes'.
These cakes will be entered into the Caretech Cake Competition and we wish everyone the very best of luck.  By the looks of these entries we think it will be very difficult to choose a winner!
Take a look at some of the entries below:
'My cake has 10 layers that are rainbow coloured!  The butter cream on the outside is different colours that I have merged together to get an ombre effect (IG).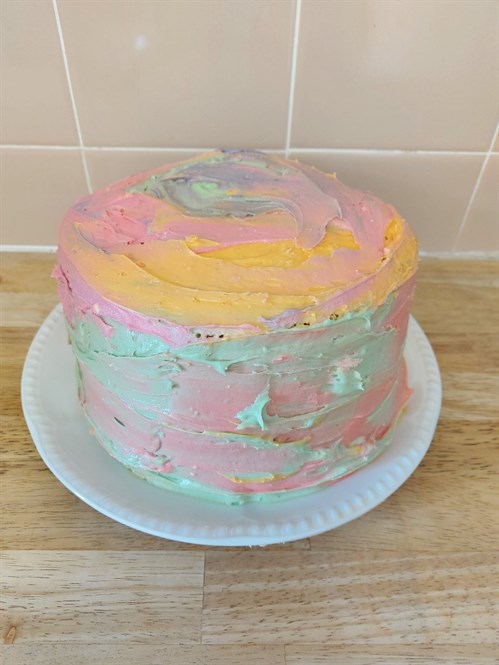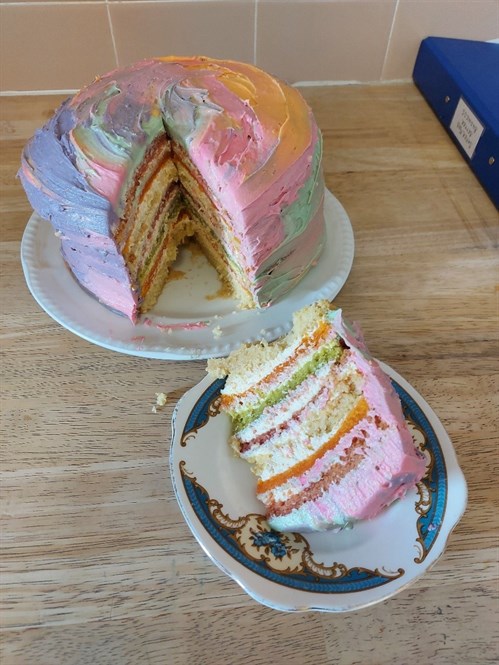 My cake has 4 layers of vanilla sponge.  It has purple butter cream in between the layers and blue icing on the outside.  I piped red butter cream round the outside and finished off with some mini eggs for Easter. (LWo)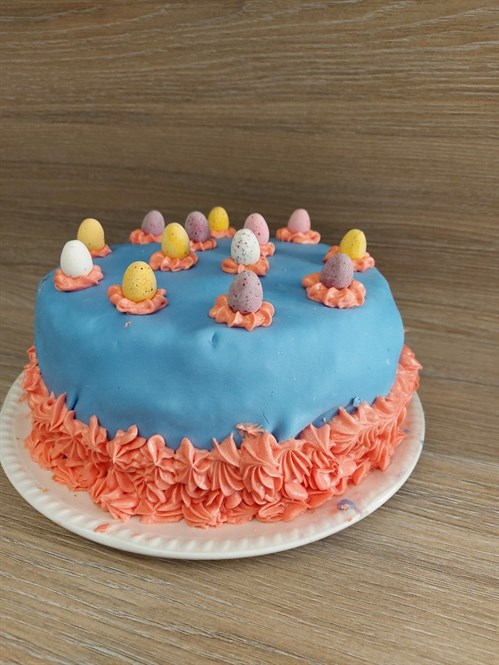 I designed this cake to show how Cambian bring out the best in people.  They give you so many opportunities that you can realise you have so much more inside.  This is represented by the different colour sponges. (CS)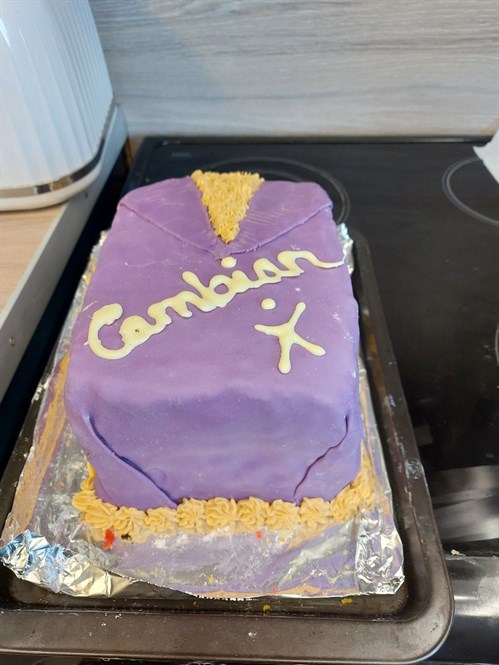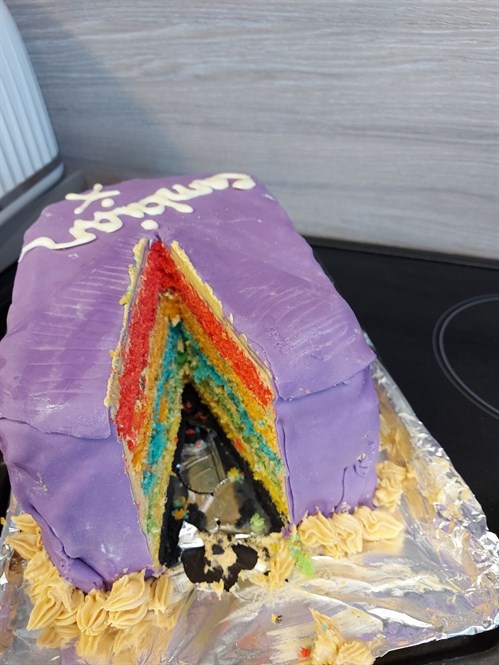 I made a beach cake because we live by the sea.  I did blue cream for the sea because it looks wavy. 
I tried to make the yellow butter cream look like sand by putting gold sprinkles on it (EL)