The effects of Storm Arwen were visible to see around the school site. With surrounding businesses losing parts of their roofs as well as their bins, which had been blown over, causing rubbish to be littered throughout the business park, covering roads, car parks and grasslands.
Some of our students commented on how the site looked unappealing and messy and asked if they could help tidy it up. They gloved up and went out to get started!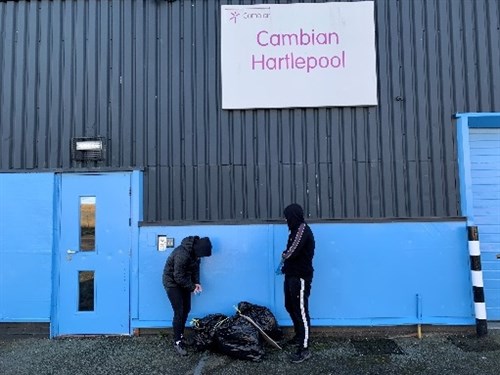 We discussed the importance of doing the work and how litter can negatively impact on people's sense of community, we also discussed how litter can be harmful to the aquatic ecosystems if it pollutes our waterways and how cleaning up areas can help wildlife from harming themselves. The students found this very rewarding!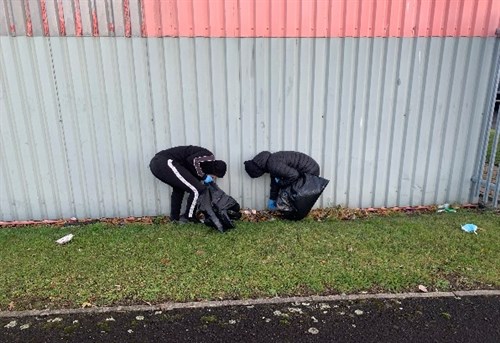 'Well Done' to our wonderful students who took it upon themselves to help tidy up the schools surrounding areas.