As part of our half term activities students recently enjoyed a day out to the cinema and the seaside!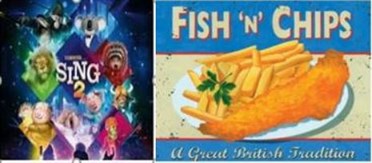 Our morning began with a trip to our local cinema to watch 'Sing 2'. The first 'Sing' film included some of the best songs of the year in 2016, so we were all really excited to watch the sequel and to have a sing-song in the movie theatre. The film did not disappoint and had us tapping our feet the whole way through.
After the excitement of our cinema trip we headed to the coast for a wonderful walk on the beach, where we all tucked in to some delicious fish & chips for lunch, filling our bellies ready for the journey back to College.
Our residential students had a fantastic day full of fun and laughter and cannot wait for their next adventure!