Sixth form students at Hill House have been working hard on their mini enterprise project this term.
This is part of the 'One Planet Living' initiative where the young people have been learning how to look after the planet while working towards their OCR 'Life and Living Skills' accreditation award.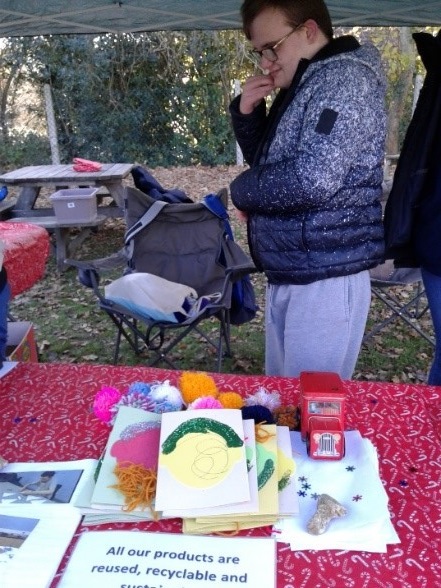 The students recycled materials to make a range of Christmas cards, wrapping paper and decorations to sell at a local school's Christmas fair which they were invited to, choosing what to sell and setting up the Hill House stall themselves.
This provided a great opportunity for the students to engage with others and sell their items, while also meeting Father Christmas, which they were really excited about!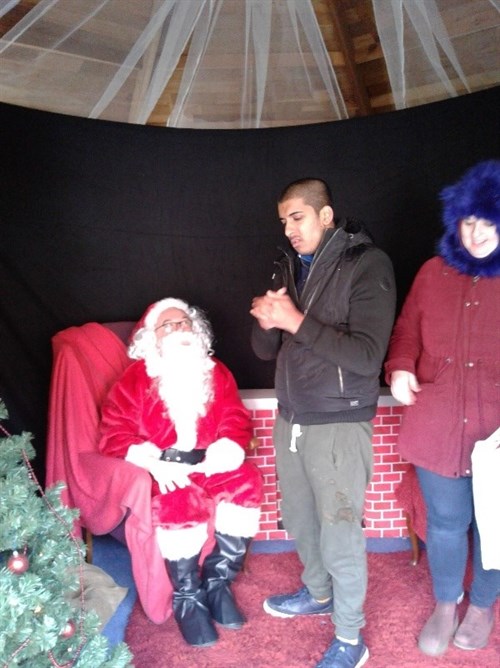 It was so nice that Hill House were able to make a contribution to their local community and feel part of the celebrations!
A huge 'thank you' to all our sixth form students for taking part, the day was a big success.