As part of Red Nose Day, we are taking part in a 1300km cycle ride from the school hall on an exercise bike and everyone is doing amazing so far!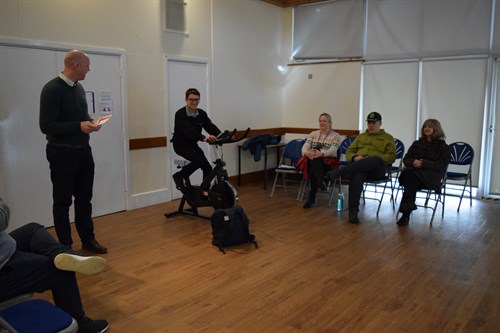 All students and staff can take part if they wish, doing their part to raise money for Sports Relief!
Update!
After 113 rides we have managed as a school to achieve the target to cycle 1300km.
11 students and 14 members of staff have been involved in the cycling, well done to you and also to all of you who have encouraged students to take part and promoting a health and active lifestyle!
In addition, we have raised £200 for Sport Relief which is amazing too!
Thank you very much all for your support on this challenge, many more will come in the future 😊
If you would like to sponsor us please click HERE to access our JustGiving Page.