Our young people at the Stratford Lodge student meeting requested that we raise money for the people of Ukraine. Raising money meant we could help to provide food, water, shelter, healthcare and protection to the families fleeing the confilict, with only the posessions they are able to carry.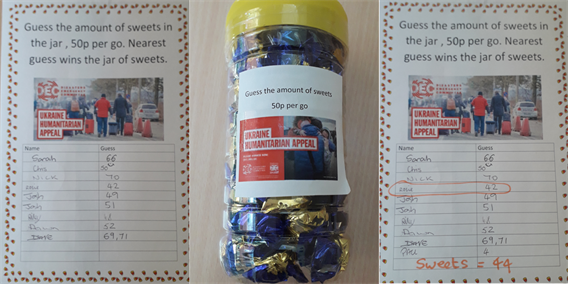 We therefore set up a "Guess how many sweets are in the jar" and have raised £13.50, including donations.
After counting the jar full of sweeties our official adjudicator declared that one of our young people Rosie, was the winner because she had guessed 42 sweets and there were actually 44! RB came a close 2nd with a guess of 48 so he received a consolation prize.
Well done to everyone that took part and a big thank you to those who donated!