Students worked really hard last term to raise both money and awareness for their chosen charity, Nelsons Journey, with students choosing various activities, such as litter picking, sponsored walks and bake sales to raise vital funds for the charity.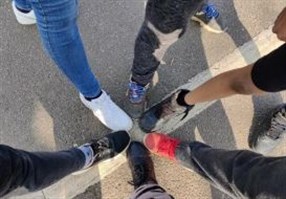 Nelsons Journey supports children who are going through loss and bereavement and our students have done an incredible job in working together to raise as much money as possible.
Students from Koalas class took part in a fundraising 5k walk around Thetford Forest. On arrival, they had a group warm up to prepare them for the challenge ahead. The students were dedicated to the cause and each one of them completed the challenge at their own pace. They worked incredibly hard to encourage their peers and staff to complete the challenge. When the finishing line was in sight, they all excitedly ran to the end.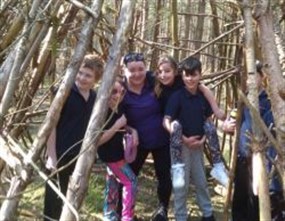 On Monday 21st March, #teamsmarties also completed a sponsored walk, this time around Wisbech Park. They dressed up as their favourite book characters, including Harry Potter and the Wimpy Kid. They walked and ran around the park and the class have raised just short of £100 for this wonderful charity. Not bad for just three children!
We are so proud of all of the students that have taken part and overall, as a team, Wisbech School have raised a total amount of £462.49 for Nelson's Journey!