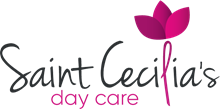 As part of the Key Stage 4 BTEC in Health and Social Care two of our students have been volunteering at the local Care home.
The students have enjoyed joining in with all of the activities at the centre, which has included snakes and ladders and numerous forms of Bingo.
The students have also chatted to the residents who have shared their experiences and how they have coped with the pandemic over the last two years. It has been fantastic to see the residents remembering the students each week and they look forward to the sessions as much as the students do.
At the end of the term the students are planning to run an activity for the residents for their assessment and they have come up with lots of ideas so far!